Traveling around the world is a dream that almost every human being pursues. Serene Beauties, rich heritage, cultural profoundness, and unseen adventure gravitates minds towards their unexplored mysteries. To choose where to plunge your free days is a tough choice. In this fast-moving world, we hardly get any time for ourselves and judicious exploitation of that time is not an easy task. We have a vast world but very little time.
What if I say that you can travel to almost 30 nations on a single vacation? It must sound insane but it is possible. The Global Village in Dubai is all you need to explore to very intuitively employ your time and money. This seasonally fair on the Mohammed Bin Zayed Road of Dubai is the most entertained and celebrated funfair of the world and claims to be the largest cultural integration.
Through  Global Village knows no bounds to the  fun and entertainment it can offer but here are shortlisted activities you can embark upon on the first hand: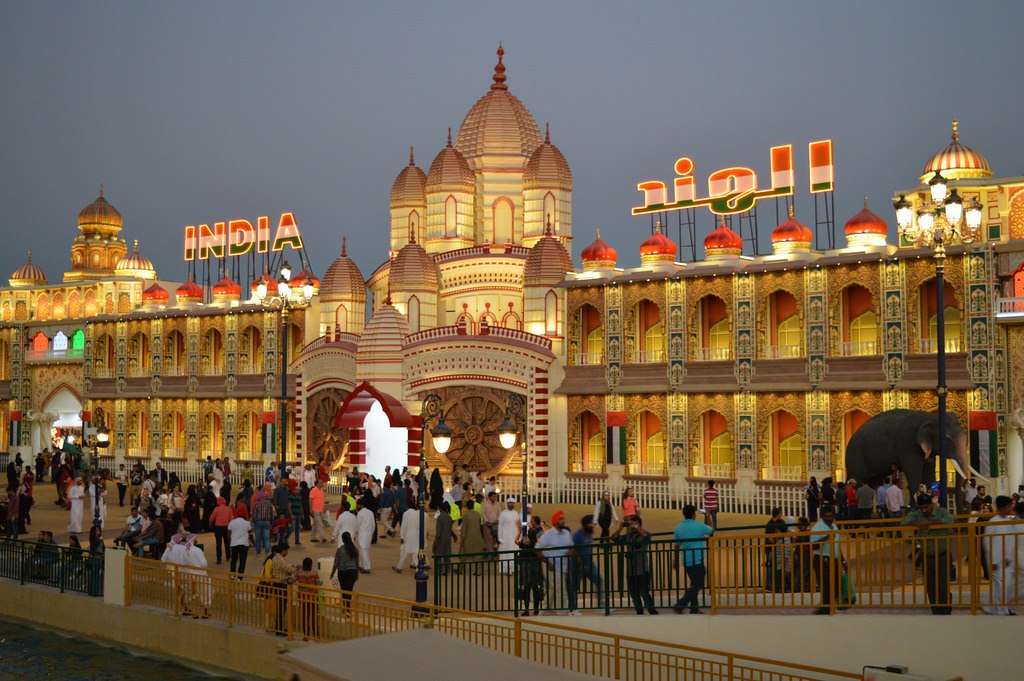 Global Village accommodates the pavilions of more than 30 countries exhibiting the culture and tradition of these nations. Global Village enables you to scan an appreciable part of the globe within hours. All the pavilions give a deep insight into the customs and rituals of the respective and the intriguing structures of the pavilions mesmerize you to a unique level. Each pavilion houses specialties and distinctions of that country showcase the flavor of the land. It is a miniature version of that country that successfully reflects the real essence of the place. In fact, Global Village feels like the world soaked and poured into this beautiful land. From traditional clothing, accessories, food and drink stalls, handicrafts, cultural shows, etc. These pavilions offer a great deal of enlightenment about various parts of the world.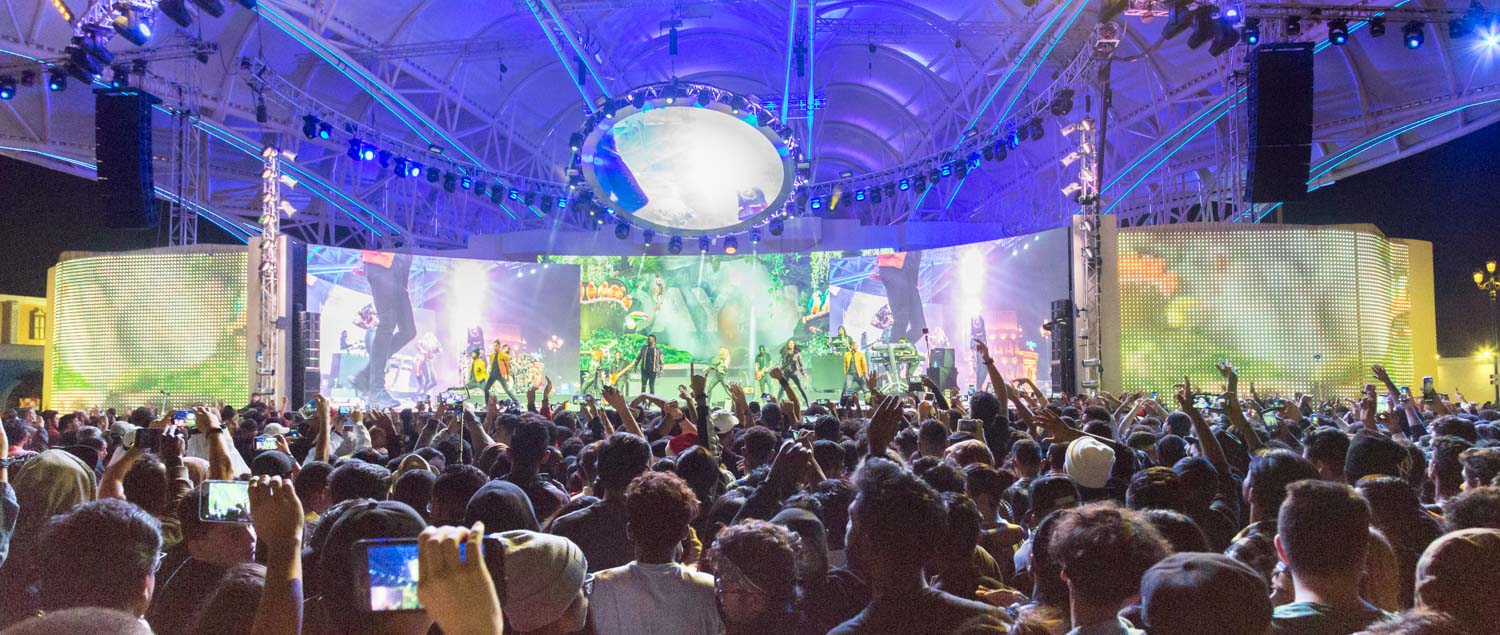 No one is oblivious to the charisma of Global Village when it comes to live concerts and shows. The biggest of stars across the globe add to the bewitchment of this place with their ravishing performances. The visitors of the Global Village have witnessed stars like Shreya Ghoshal, Sonu Nigam, and Shahrukh Khan, Tamere Hosny and more shedding their talent on the live platforms. The ambience of stars performing and spectators going mad with music is a scene beyond words. Global Village hosts more than 4000 live shows sparkling dance, music and culture all over the garden. All the Dubai tour packages proudly boast about this plush facility of Global Village you want to have your fan moment then do check in to the live shows of your favorite stars in this hamlet.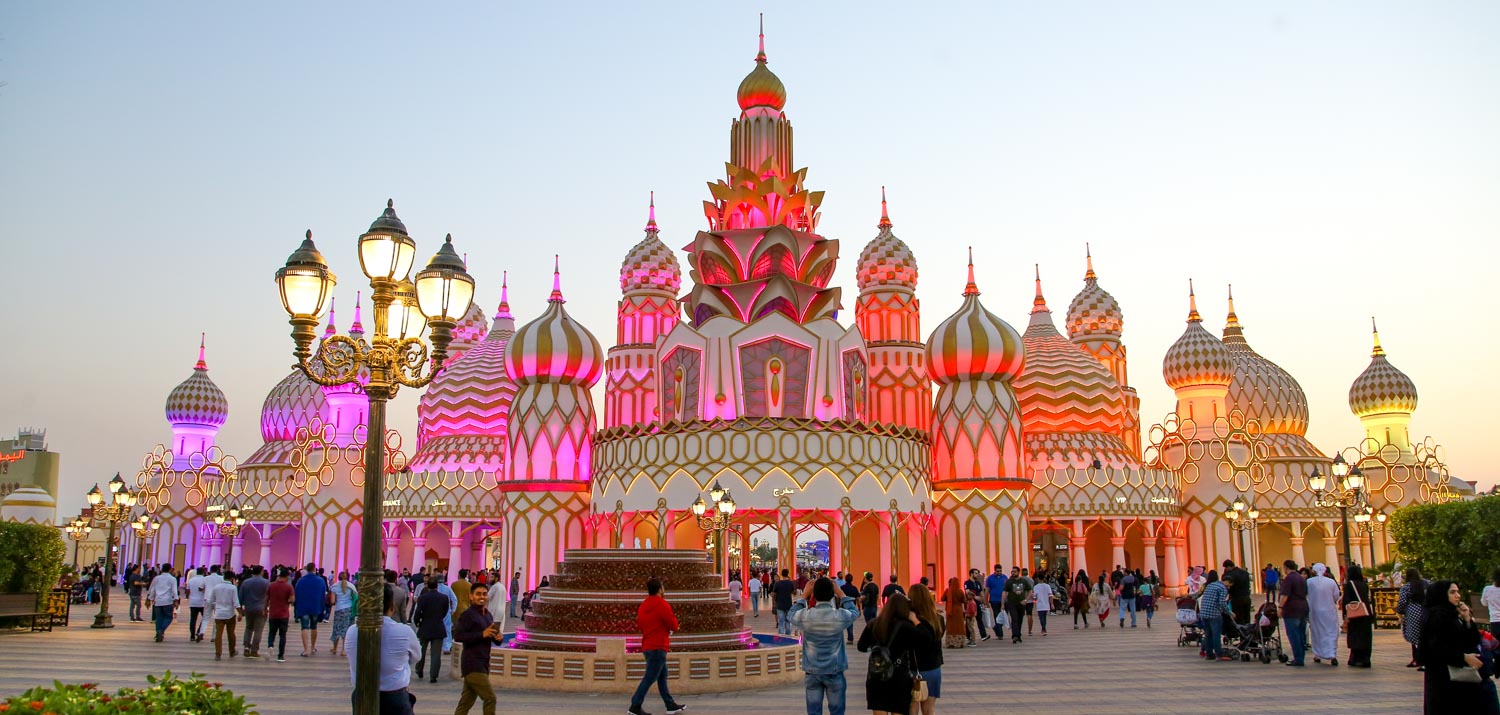 Global Village arranges a liberal track of activities for complete family fun. The Fantasy Island hosts a wide range of rides and swings and many other games. It can take with family to a whole new venture of amusement and joy. One of the most famous stoppages in Global Village is the Circus. The neck locking acrobats leave you still in your places with jaw-dropping expressions on your faces. The fun-filled activities whirl you around euphoria.
If you are not satiated with the amplitude and grandeur of any swing then knock at the doors of this 33 meters tower which will make you fall freely drooling over the cultural park. One must be quite gutsy to exercise that fall but the experience is quite answerable to your bravery. Among all the things to do in Global Village Dubai, this is the most daredevil.
If you are still not satisfied with proving your gallant then from the list of things to do in Global Village Dubai, we present another brave heart happening, the haunted house. Before entering this ghostly arena, prepare yourself to handle the spine chilling strife you will face inside. This bloodcurdling maze has all the potentials to give you many sleepless nights.
Apart from analyzing your own fortitude, you also get a chance to appreciate reward deserving talents of street artists and daredevils. The valiant stunts performed by the artists in the monster stunt show will leave your fingers crossed and will persuade you to stand in awe. The lively environment and sporty aura fill you with adrenaline gush for which this grand park has options to direct.
One of the biggest trends going among the adventure seekers of Dubai is escape games and like all other things to do in the Global Village Dubai, it also offers you an extensive range of these games also. 20 minutes mission leaves you in full ecstasy and gives much-delighted feat
To account with a pinch of nostalgia, make sure to try the moving cinema in the Indian pavilion. Fantasies of old days roaming around in front of your eyes will surely give you a flight to the past enjoying what used to be a delicacy in Golden eras.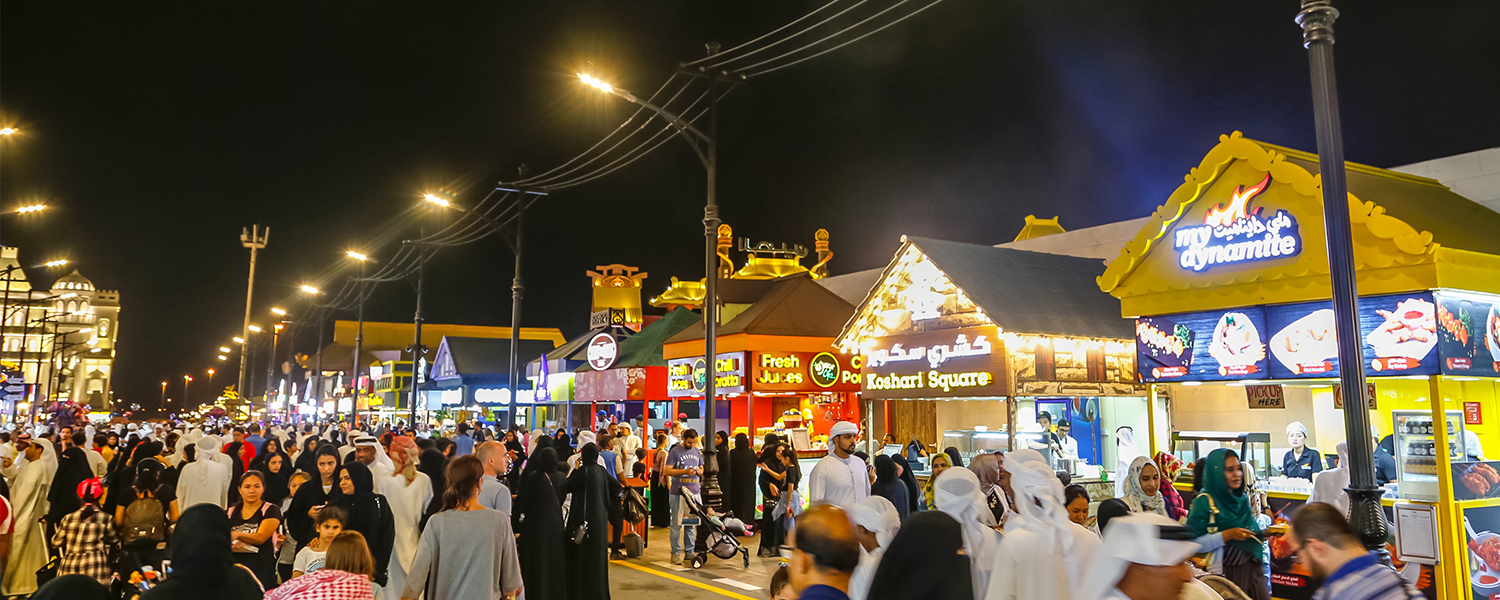 Food is always the driving force and to completely relish this vast area of fun you need to be high on spirits and full-on stomach. Global Village serves you platters for life. You can find the delectable you would have never even thought of before in this profound arena. All the pavilions present the famous dishes of that country. Besides those major restaurants and street-side stalls also stretch the dining table for you to salvation level. You cannot get enough of eating in this place and would definitely long for a second stomach.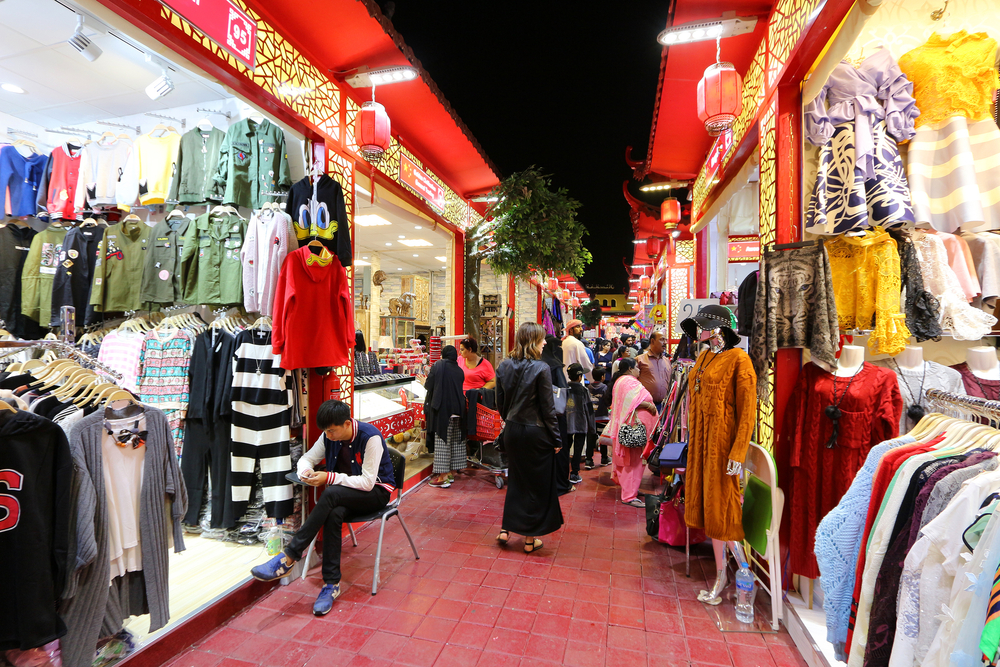 Shopping can give you the next level of happiness and Global Village will not let you down even on this page also. Thanks to its more than 3500 outlets which allow you to shop for life. From jewelry to fancy cars, you can find a colossal variety of elements to buy. The pavilions give you chance to purchase native belongings and apart from that the local retailers and roadside stalls increase the options for you. You can find an ultimate range of souvenirs and traditional items here to take back home. Apart from that, you can also get some memories from here in the form of sketches, portraits, paintings, etc. The Pottery crash course is also one of the prime terminals for visitors of this funfair.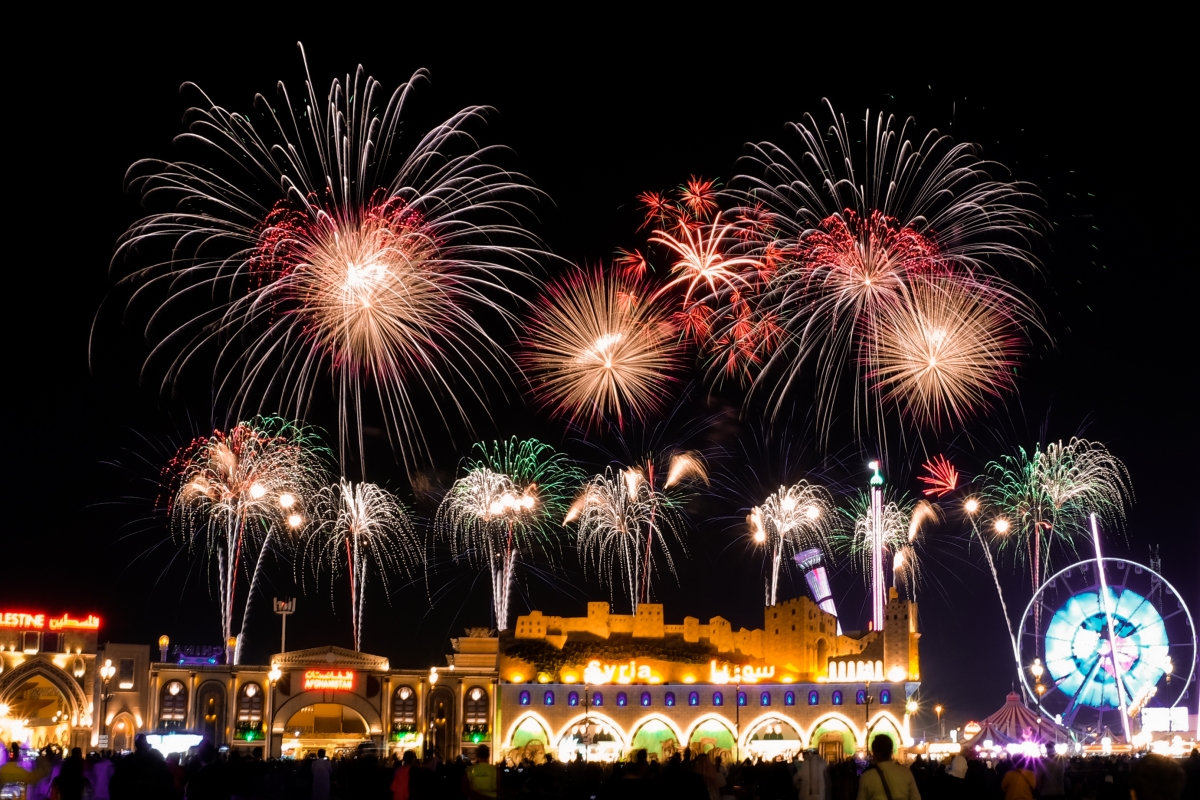 Endings should always be happy and Global Village pays required attention to the wrap up of your junket to this cultural complex with a paradisiacal panorama of illuminations in the night sky.  The fireworks show off the Global Village is quite famous and gives you a refreshing goodbye to your experience at this place. Calming down yourself on the grass and drooling over the colorful sparklers booming out of nowhere in the dark sky in synchronization with soothing music is a sensation worth the last penny. So, don't leave this theme park before witnessing this humble show of luminosity.
A complete day at the Global Village will surely leave you tired at muscles but refreshed at nerves. The joyous experience and cultural enlightenment it will instill in you will literally hover around your head for days. So pack your picnic bags and head through to the gates of this cultural amalgamation, the Global Village, Dubai.