Dubai Camel Racing club is one of the most spectacular zones of the city and offers a unique range of entertainment for all its visitors from all age groups.
The pristine history of Emirates cannot be summarized into words and the evolution of its 'Gold City', the Dubai is even magical. From a land of fishermen to sky decorating silhouettes, the city transformed itself magnificently. No doubt that today it is one of the most trendy and vibrant cities on the planet. Apart from the land and sky of Dubai, one more element that witnessed this magnificent journey of Dubai is the ship of the desert, its camel. No one can deny that these peaceful beasts have been the most eminent part of the history, heritage, and culture of Emirates and they also hold a vital role in drifting the fishermen's city to the land of skyscrapers.
From being an inevitable part of Dubai culture, now these camels have also added to the rich itinerary and adventure offered by Dubai to its visitors. Apart from the desert camel safari, an unconventional and unique session of entertainment and thrill we can derive from these cute animals in Dubai is at the Camel Racing Club, Dubai. The largest camel racing club of Emirates, this place holds immense potential to feed your adventure appetite satisfactorily with thrilling camel racing events. Apart from race, it also makes your way to a profound world of camels.
History of Dubai Camel Racing Club
In the historic days of Emirates, when it was all kings and kingdoms time, camel racing was a way of entertainment for royal people and with time it became a tradition for Arabs. From wedding ceremonies to celebrations, camel racing became a ritual in the land. They used to organize big festivals and events for came racing and no ceremony was considered to be completed without a camel racing session.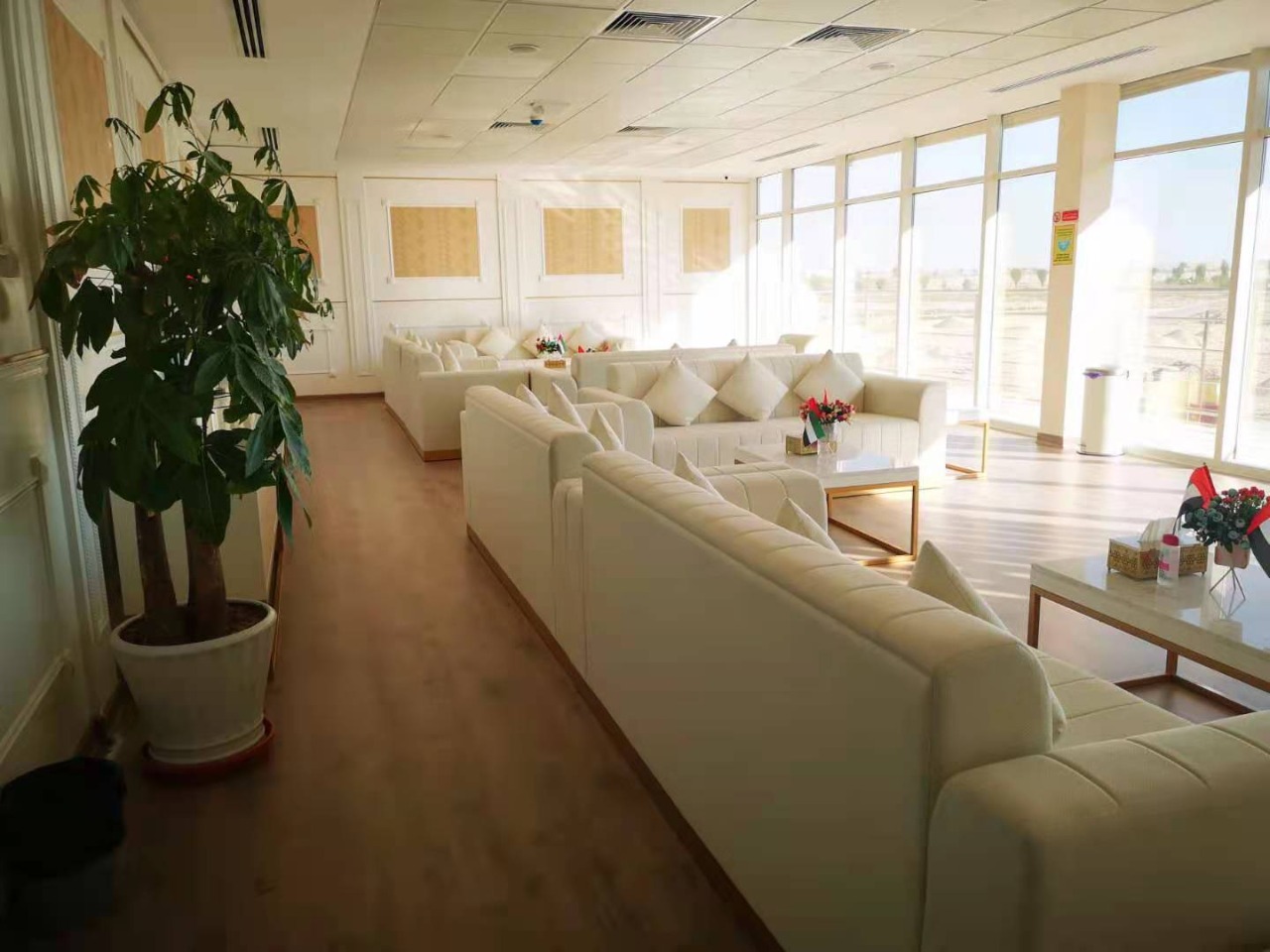 As Emirates boarded the train towards modernization, the camel racing fun got blurred in slowly. But, as they say, you can't go far away from your roots for long. In 2008, to restore the culture and tradition of camel racing and reinstall the honor of this prized possession of Emirates, his highness Sheikh Mohammed Bin Rashid Al Maktoum, Vice President, President, and ruler of Dubai founded the Camel Racing Club, Dubai. The place is a paradise for camel lovers as you can indulge in a thorough camel adventure here. The club continues to preserve the rich culture of camel racing by regularly organizing races and festivals.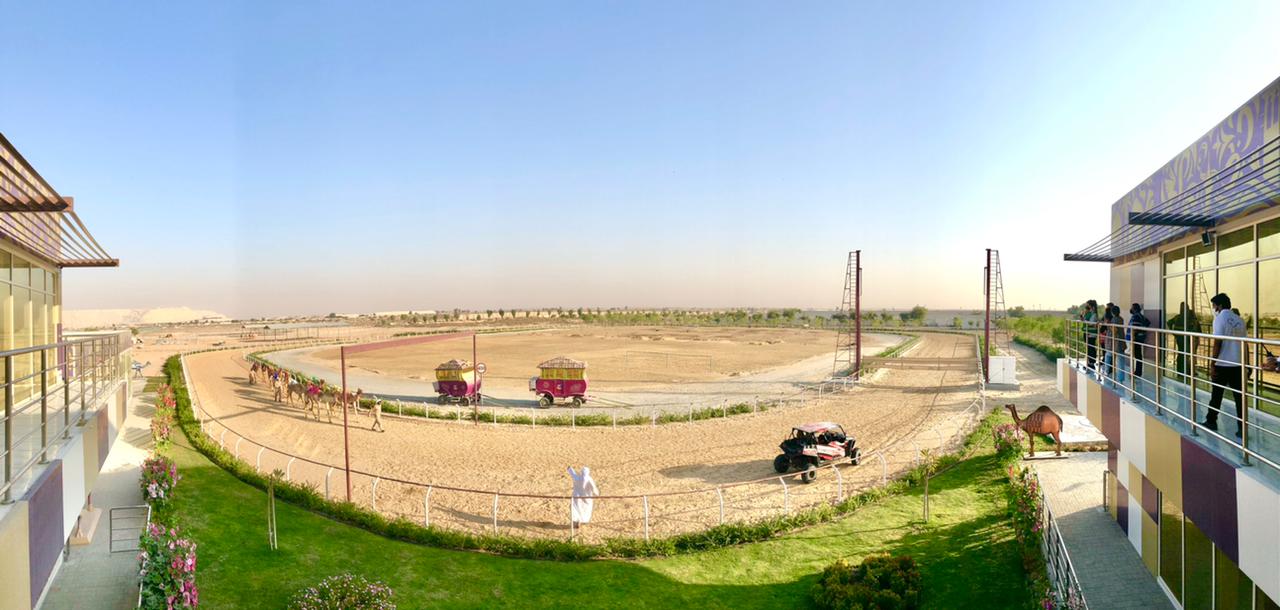 The Camel Racing Club is the hub for big camel racing festivals and not just Dubai, but the whole Emirates is proud of this cultural center. The place has become an organization of camel sports for the whole GCC and is in full spirits to expand the camel racing culture to wider horizons.
The camel racing club, Dubai is both contemporary and traditional at the same time. From cultural surroundings to most advanced services, it marvels every parameter of a happening place. The key features of the club are:
It is the largest racecourse in the Emirates.
It has race tracks with lengths 3km, 6 km, and 11 km that are extensive to even 15 km.
The tracks are 'smart' tracks with all avant-garde technologies. The track can hold 60 camels at a time.
There are various zones in the club for recreational activities.
The club also houses a hospital and lab for camels.
The camels are kept in the club with utmost care and safety.
Various camel products are available at the club.
Apart from camels, you can also see creatures like Falcon in the club.
Dubai camel racing club keeps you immersed in a wide range of activities that are all complete family fun. From kids to adults and senior members,  all can equally enjoy the club. Some of the prime activities you can enjoy at the club are: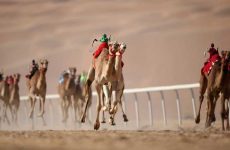 Camel Racing
The prime activity at the camel racing club is quite obvious, the thrilling camel racing. They organize a wide range of camel racing events in the club. Enjoy your pacing heartbeat as these seemingly innocent creatures chase their competitors to win the battle towards the finishing line the fastest. You can enjoy the race from various sitting points from VIP to standard as per your tickets and priority. But, from every point, the entertaining session is promised.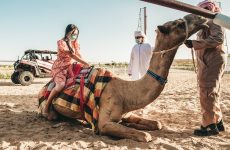 Camel Ride
Apart from camel racing, you can also enjoy a camel ride at the club. The swing ride on the back of the desert ship is fun and exciting of its own kind. In fact, for kids, it is an amazing and intriguing activity as they enjoy the hip hop on camels back.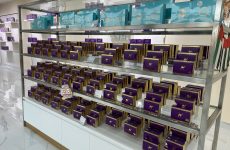 Edible Camel Products
Camels are not just about riding and racing and camel racing club Dubai proves it efficiently. You can find some of the most unanticipated products derived from camels in the club. From different forms of camel milk to edibles like a camel meat burger, camel milk butter, camel candies, camel milk ice cream, etc. are also available for you. You can discover a whole new camel cuisine at the club.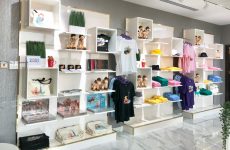 Shopping
Camels not just treat your taste buds but also the rest of your senses. You can buy an extensive range of products made from camel wool-like Argals, Galichas, etc. You can also buy camel paintings or statues to carry back some memories with you from the club. Also, products for daily use like shampoo, body wash, etc. made out of camel milk are available.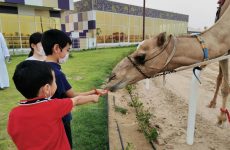 Interact with the camels
One of the most fascinating activities at the club is live interaction with the camels. You can feed the camels and enjoy some funny and quirky times with these cute creatures. Some of them might surprise you with their dance or interesting reactions. You can pamper these lovely creatures and observe their life from pretty close.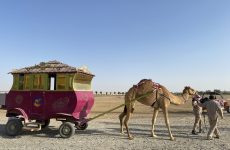 Enjoy A Camel Carriage Ride
The camel racing club Dubai can also take you to the good old days when camels were the prime source for traveling. Here you can enjoy a Royal ride in a camel carriage and get to feel like Royals.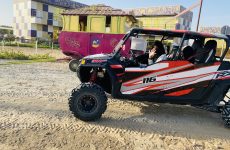 Sand Karting
Your adrenaline quotient is undoubtedly going to get an ample push at the club as apart from camel racing and camel riding, you can also enjoy a thrilling sand karting session there. Sand and Emirates have been in a cordial relationship since time unknown and this relationship is really going to be exhilarating for you in sand karting.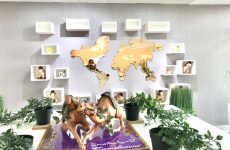 Soak up the Arabic ambiance
Since the club strives to preserve Emirati culture and heritage, you can explore traditional Emirati and bedouin setups in the club. You can see various folk performances, traditional handicrafts, and artifacts, etc. at the club. Though the club is upfront at technical platforms it doesn't compromise on the traditional and cultural ambiance and offers it to the visitors in subtle Emirati manners.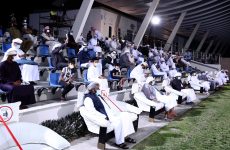 Win Big In The Quizzes
To keep the joy uninterrupted, the club organizes quizzes and also gives prizes to the winners. This activity is special fun for kids as they get gifts and camel rides in between.
For ardent fans of camel racing, the club avails a live telecast of the race on their YouTube channel. So, if you can't visit the club but want to enjoy the spectacular race, carry on with the live scene.
To keep riders safe and extract the full potential of camels, the club has now shifted to robotic jockeys. The original riders can monitor the robots from a distance to make their camel win. But, rest assured, as it is only going to add more fun to the race.
Location
Dubai Royal Camel Racing Club, Al Ain Road, Exit 26, Um Nahad 3, Dubai, United Arab Emirates.
Timing: 3:30 pm to 6 pm
Operating days: Wednesday and Friday
Price: Starting From 90 AED
For infants (0-3 years) free entry
For children(3-6 years) half price
Things to know:
Carry binoculars to enjoy camel racing to its best.
Wear comfortable clothes and footwear as you will need to travel and hop on camels.
Do not mistreat camels and guide children to not tease them in any way.
Carry a water bottle to avoid dehydration.
Carry sunglasses to not let the sun interfere with your vision during the race.
Infants and pregnant women will not be allowed to do activities like camel riding, sand karting, etc.
It won't be an exaggeration to say that Dubai is a Crown jewel when it comes to tourism and it has a specific type of adventure for everyone. Dubai camel racing club is one such out-of-the-box holiday spot that can immerse you in a completely different kind of fun, adventure, and excitement. For all those who keep culture and heritage at the top of their bucket list, this place is certainly their stop. So, to explore a world in camel's eye, do visit camel racing club in Dubai soon.
Dubai Camel Racing Club FAQs
What is the price for watching a camel race in the camel racing club, Dubai?
Watching Camel racing is free at Camel Racing Club, Dubai.
How long it takes to reach Camel Racing Club, Dubai from Dubai International Airport?
It takes nearly 30 minutes to reach the Camel Racing Club, Dubai from Dubai International Airport.
Can we buy edibles and souvenirs from Camel racing club, Dubai?
You can buy edibles derived from camel milk and camel meat at the club. Products like camel milk shampoo, body wash, camel paintings, statues, etc. are also available.
Is Dubai Camel Racing Club safe for kids?
Dubai Camel racing club is a place full of enjoyment for kids as they can indulge in fun activities and learn about camels.