Valentine's day is approaching and people all across the world are planning something or the other for their loved one. Some people plan a date at their favorite restaurant and some plan a beautiful night at their homes. But there is nothing more romantic than a trip with your loved one to a beautiful place. There are many romantic destinations around the world where you can take your loved one for Valentine's day. And Dubai might come on top of the list for romantic destinations around the world. Dubai is a beautiful place where you can get comfort and luxury served royally to you. There are many places in Dubai that are catered to the comforts of couples. And especially at the time of Valentine's day they might have many special arrangements for you and your loved one.
Dubai is the crown jewel of UAE's tourism effort and it has been successful in attracting a large number of travelers from all over the world. Dubai during sunset becomes one of the most romantic places on the planet. When you mix that with a beach view or a candlelight dinner or candlelight dinner with a beach view you got an amazing date right there. But going to Dubai for a date on Valentine's day might seem really expensive. But you can make it a whole weekend trip. As Valentine's day falls on a Friday this year(2020), you can take a whole weekend trip in the grand city of Dubai. Here is a list of amazing places to visit on Valentine's day in Dubai.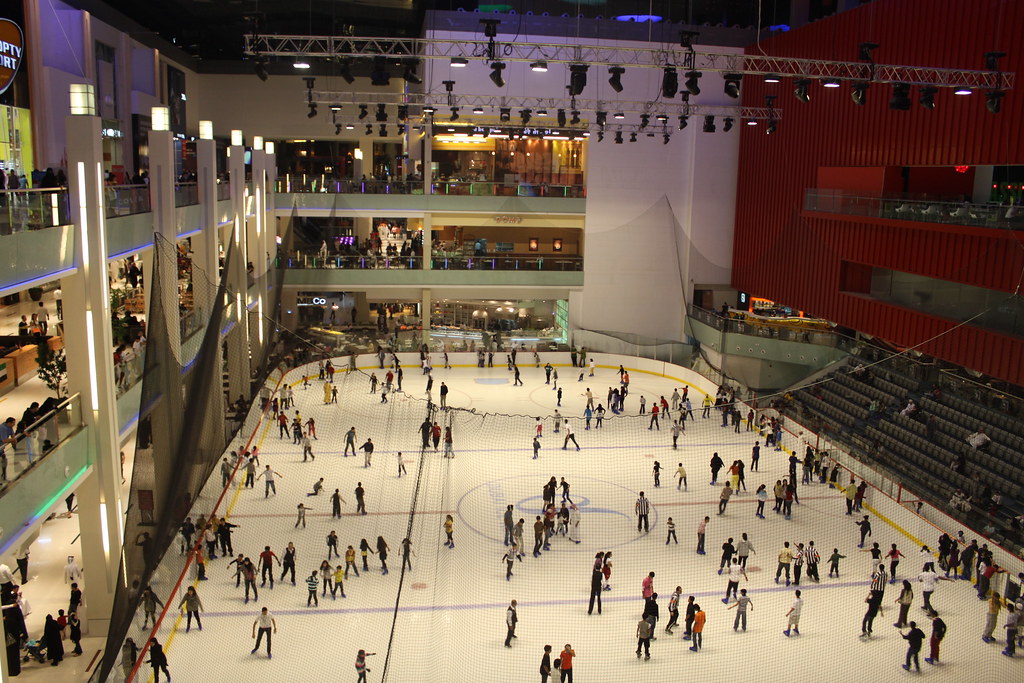 Dubai mall has an amazing ice rink which will take your breath away. An ice skating experience with your special someone is something that you should never miss. Skating hand in hand at the ice rink will be really romantic. It will be a grand gesture towards your loved one. There are many concessions for Valentine's day for couples at this ice rink. It might be a bit cheesy and old school romance but it will definitely put a smile on both of your faces. Experience a romantic Valentine's day at the ice rink at Dubai Mall with your Valentine.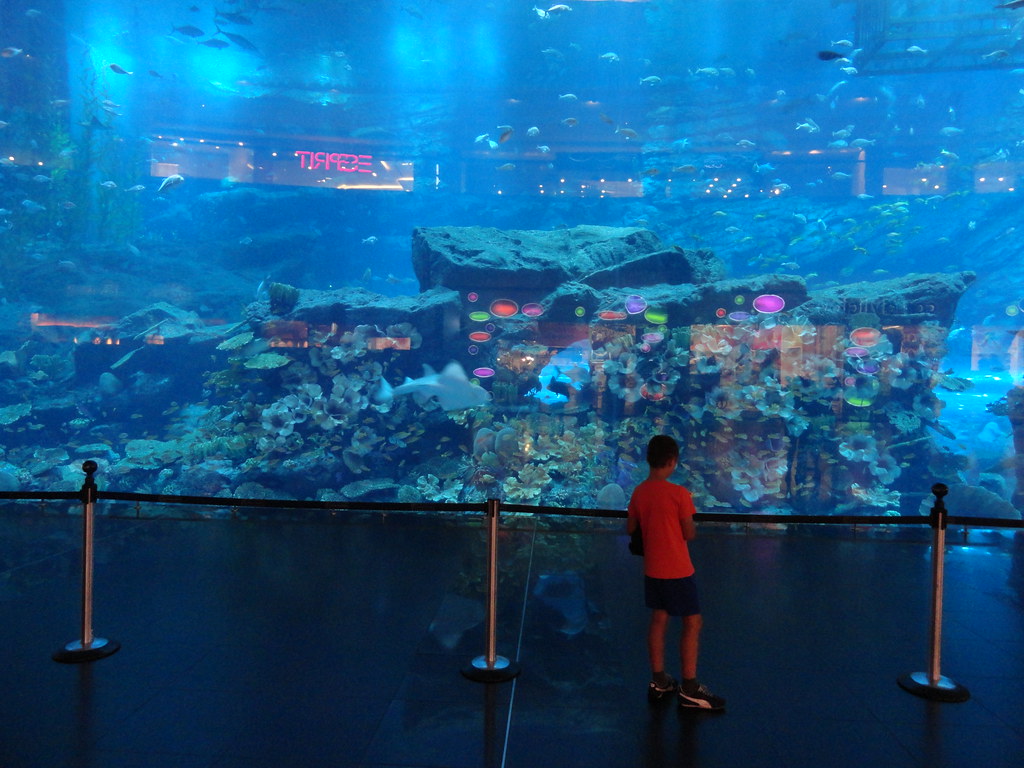 Before leaving Dubai Mall and calling it a day make sure that you swing by the Dubai Aquarium at Dubai Mall. It has a dome pathway to the aquarium which is quite beautiful and an amazing place to click pictures. This aquarium has a surprise couple; two saltwater crocodiles. The king and queen crocodiles are the romantic attraction. One of the crocodiles is around 1600 lbs and around 16 feet in length despite being 40 years old. Apart from that, you can see other aquatic animals that will definitely catch your eye.
A dhow is a traditional sailing vessel which has been in commission for a very long time. Back in the time, the main purpose of a Dhow was to carry passengers from one end to the other of the Dubai creek. Even after bridges were invented, Dhows have been used to take people from one end of the creek to the other and sometimes people even rent the Dhow out for an amazing evening city viewing experience. The travel cost in a Dhow is just 1 Dh per person which is really cheap. And at this cheap rate, you can experience the city of Dubai in a romantic style.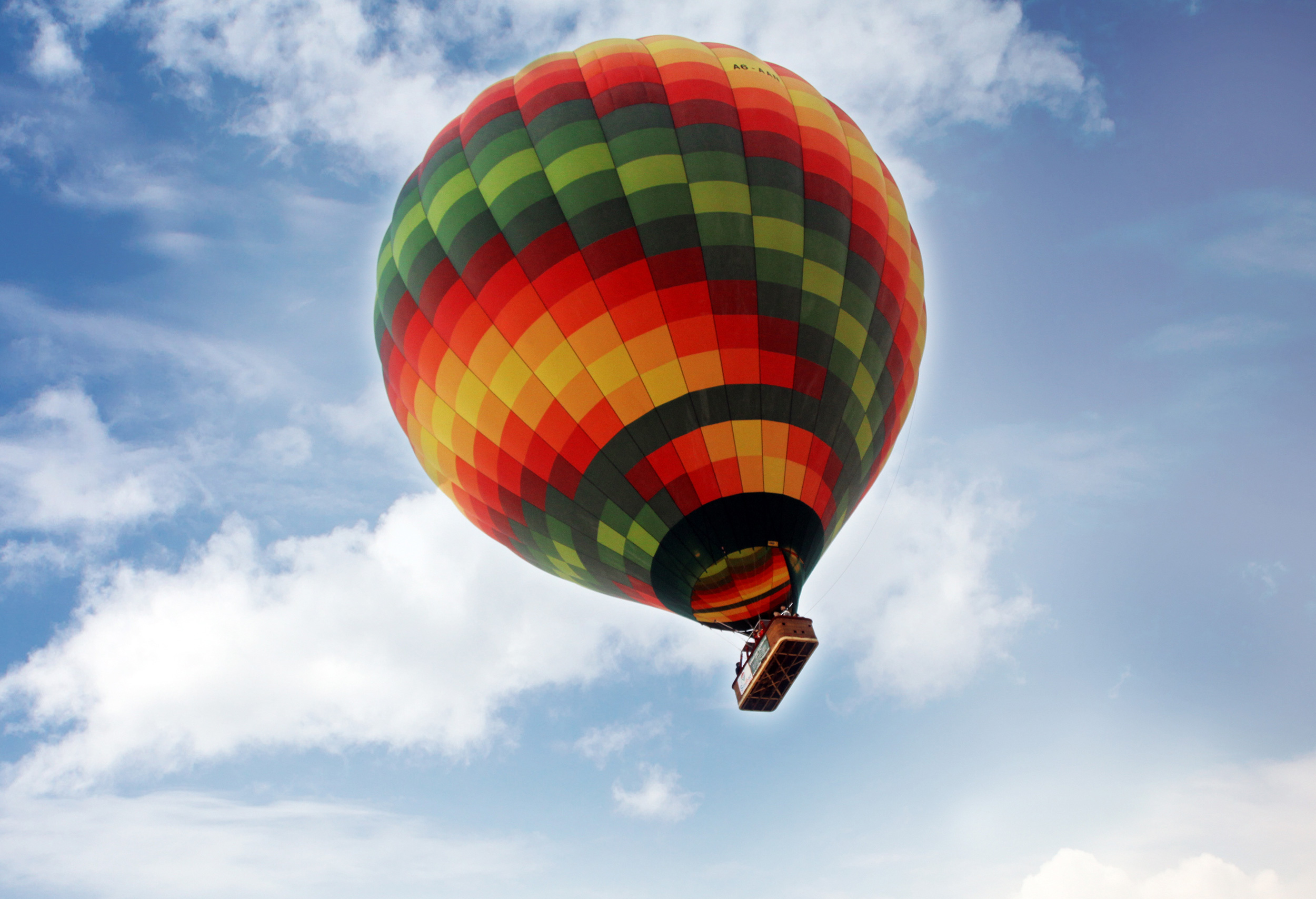 There is no experience that can be compared to witnessing a beautiful sunrise from a hot-air balloon. A memorable balloon ride with your valentine can be a really memorable experience that you can cherish forever. Outside of the city of Dubai, the open wide desert gives an amazing view of the rising sun. As the balloon passes over the desert conservation reservation you can also see many animals such as the gazelle, oryx, and camel from the sky. You can really have a beautiful romantic experience on a Hot-air balloon with your loved one on Valentine's day.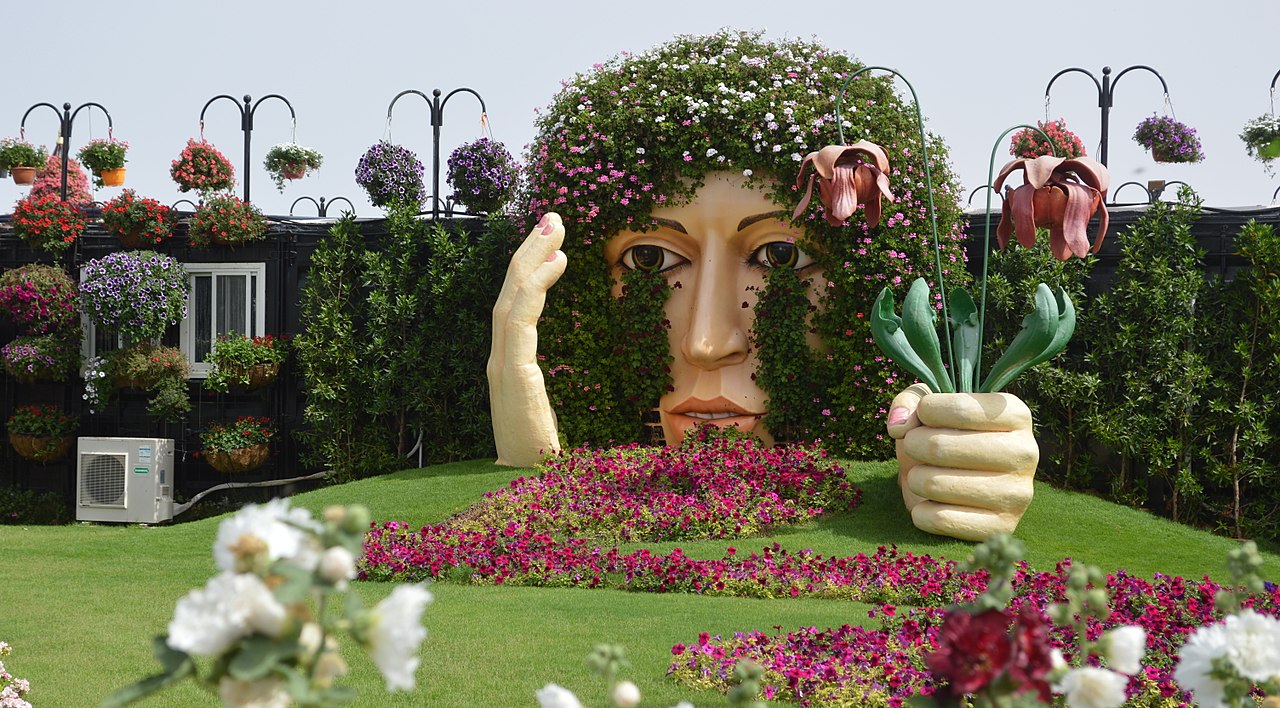 The Miracle Garden is the floral heaven in the world. This place is really popular because of the well-crafted garden which is based on the theme of Valentine's day. Inaugurated on Valentine's day 2013, Miracle Garden is no doubt on of the couple hotspots. It is a symbolic representation of love, peace, romance, and Valentine's day. It is surely a great place to click a couple's picture to make your other friends jealous. You will also see many other well-crafted gardens in this park based on other themes which will take your breath away. This will surely be a memorable experience for you to cherish.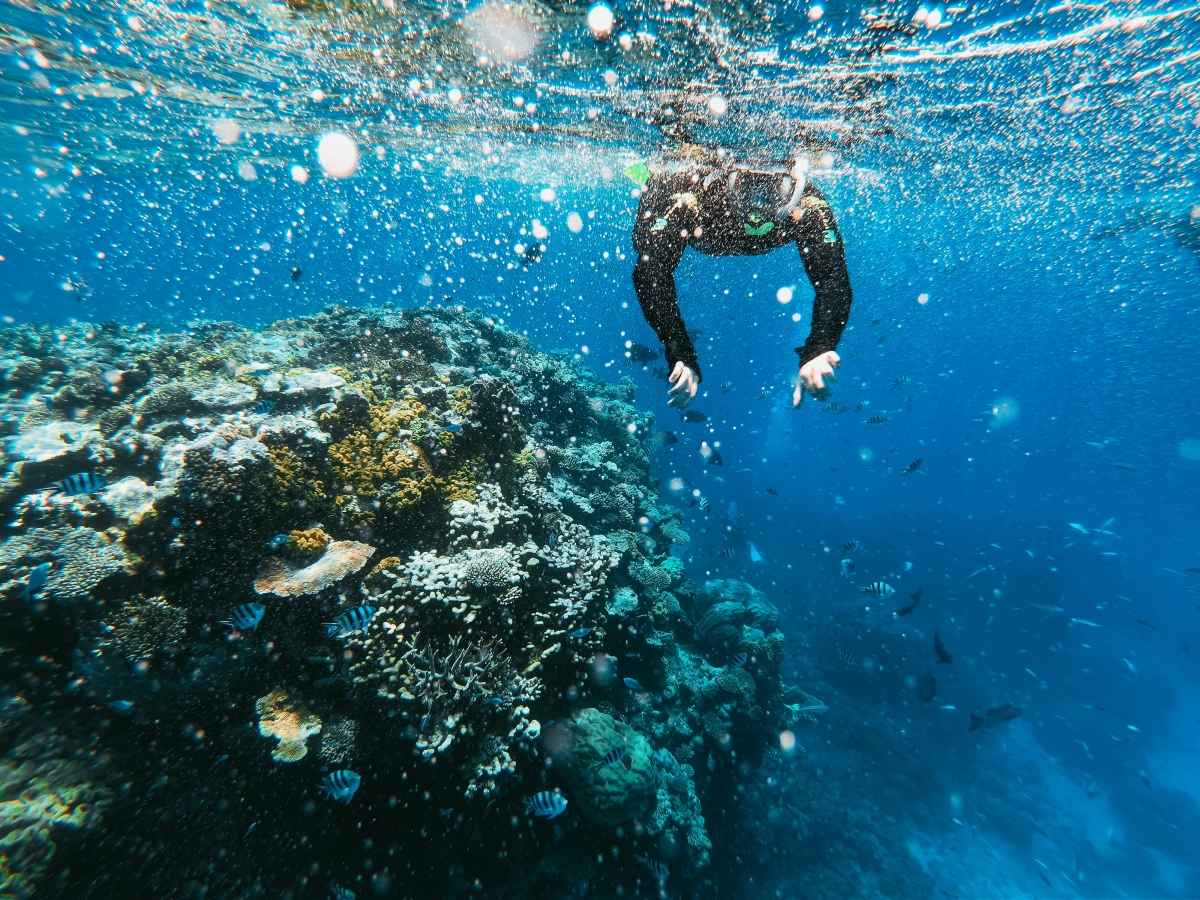 This is a perfect way for adrenaline junkie couples to make their Valentine's day special. If you enjoy a deep dive under the deep ocean and witness the biodiversity of the ocean floor, then get ready for the swim of your life. Join hand in hand with your partner as you venture into the deep ocean exploring the underwater life. You can create memories that can last for a lifetime and there is no other better time than the approaching Valentine's day. If you are planning a trip to Dubai for Valentine's day then don't forget to miss out on this beautiful experience.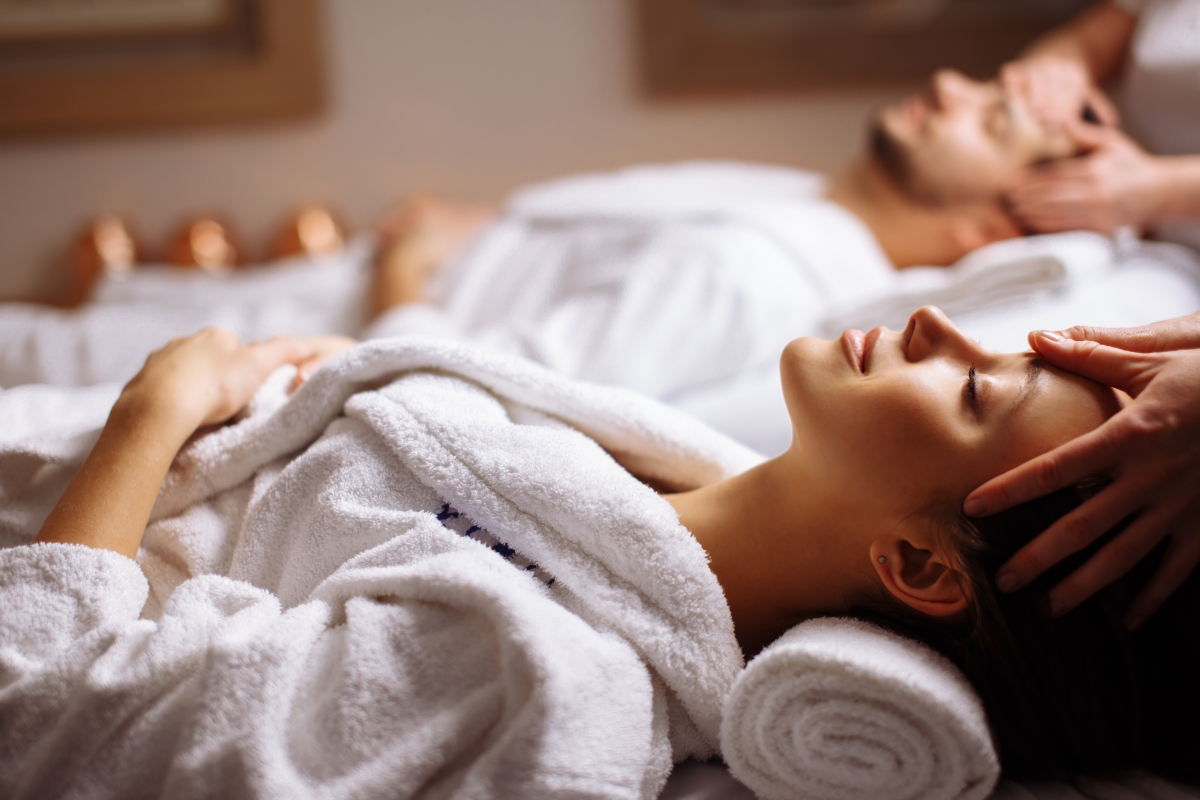 There is no treatment in the world that calms your nerves as good as a massage and spa do. Pamper yourself and your partner in an amazing spa experience and get lost in the epitome of relaxation. There are many spa centers which offer couples spa experience where you and your loved one both can enjoy a massage side by side. After a long day shopping at a mall or an adventurous activity in Dubai, a spa is a perfect place to wind down before your Valentine's day dinner. So be on a lookout for amazing spa centers that has all the treatments that you want.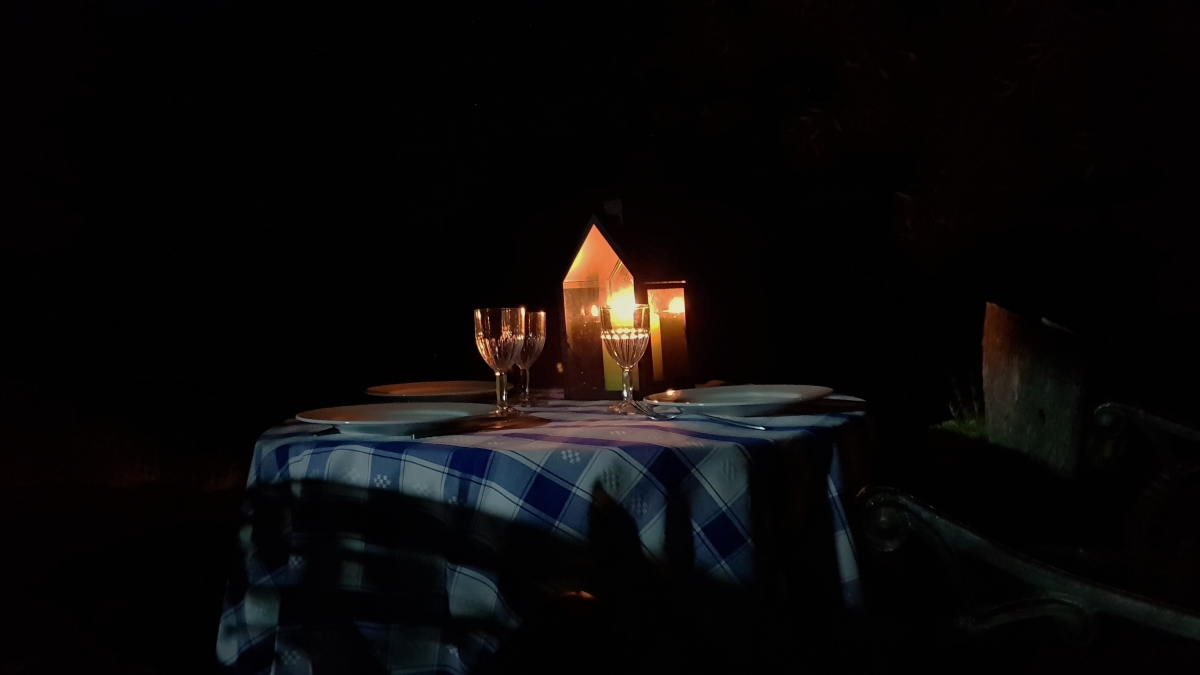 There is no Valentine's day without a perfect meal in a romantic style. Hence this is the most important part of Valentine's day. Many people enjoy different meals of the day. Where some might enjoy breakfast, many prefer a romantic dinner. And since there are two of you, you might have a different opinion on a romantic meal. But not to worry because you are standing in the most royal place on the planet: Dubai! Dubai has a long list of places where you can enjoy an amazing meal with your Valentine.
You can opt for a rooftop breakfast where you can enjoy some decent food under an umbrella where the light warmth of the sun will kiss your cheek when you enjoy your meal. There are also seaside restaurants where you can enjoy your lunch while enjoying the cold breeze from the sea. For dinner, you can opt for a desert dining experience where you'll be treated royally and you can enjoy your meal under the stary sky.
Dubai is an amazing city which is growing every day. And while you read this there might be some other activity arranged for the people visiting on Valentine's day. So if you plan a trip to Dubai on Valentine's day then you will surely enjoy your time with your loved one. Travelex is a travel agency that provides travel packages to tourists so they can enjoy their time with each other instead of planning different things for Valentine's day. So you can also subscribe to a travel package and enjoy your time without any worries.