The grace and charm of Dubai are not all poured in the grandeur of cloud-piercing skyscrapers and fascinating skyline. A significant contribution to Dubai's ever-growing popularity among backpackers is credited to its golden asset, the deserts of Dubai. The glittering gold sands dripping over the enthusiasm of travelers make their junket a memorable one. Desert Safari Dubai is synonymous to fun, excitement, and frolic so, if you want to enjoy it then here is everything you need to know about it:
Variants in Desert Safari
Dubai Desert Safari comes in two options- Morning and Evening Desert Safari Based on your preferences, you can choose one. If you are a day bird and want to make the maximum of everything in the desert then morning safari is the best for you.
If you believe in magnetic nights and want to enjoy the after-sun awesomeness of deserts then evening safari is apt for you. This option can prevent you from breaking up with your early morning sleep as well.
If you cannot afford to miss out on the fun of any of the type then you can go for a combo pack. You can enjoy your heart out both in the morning and evening aspects of this thrilling feature of Dubai tourism.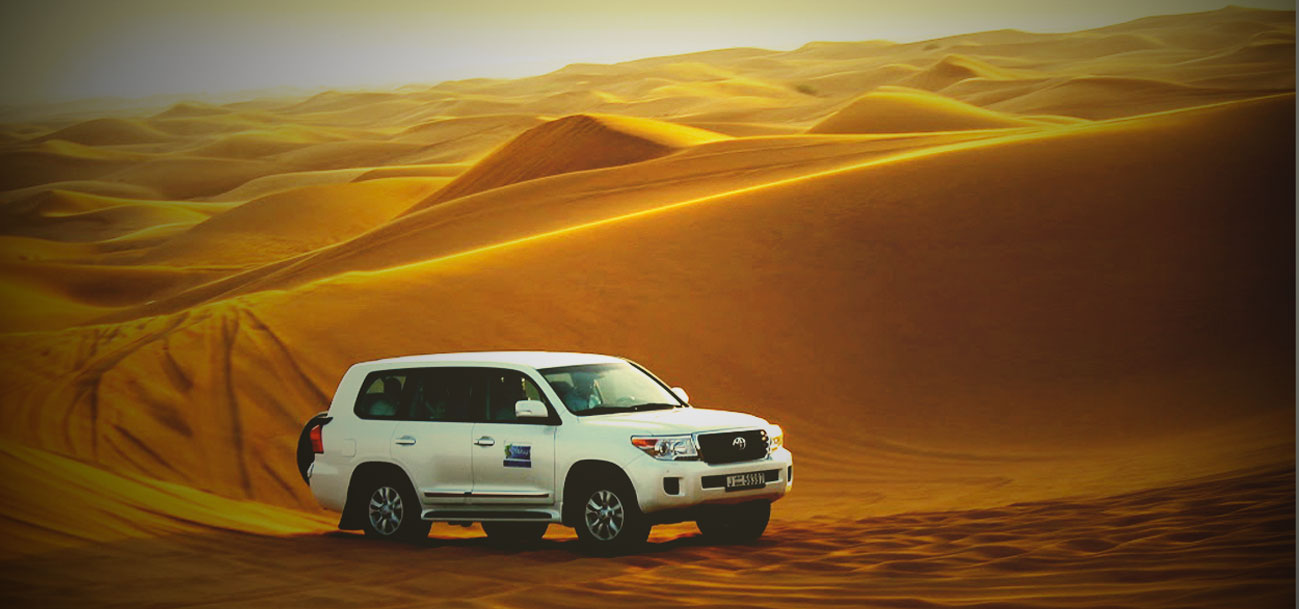 The nightlife of Dubai is energetic and lively so if you want to save your night hours for that then you can invest your day into a morning desert safari spree. It is a concise 2-3 hours affair of fun, entertainment, and thrill. Indulge into a sun kissing desert experience in a dawn chasing session of desert safari for a fun-filled welcome of the day.
Morning desert safari offers you two different portfolios: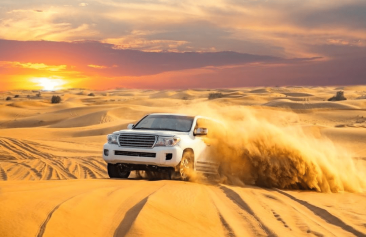 Sunrise Desert Safari
The mornings are generally quiet and charming in deserts which make your choice of choosing a sunrise desert safari option more convincing. You will be picked from your destination before the dawn to let you witness the very first rays of the sun reflected by the golden sands of the desert. You will be employed in a series of fun activities that will end up with a delicious breakfast in the realm of the desert.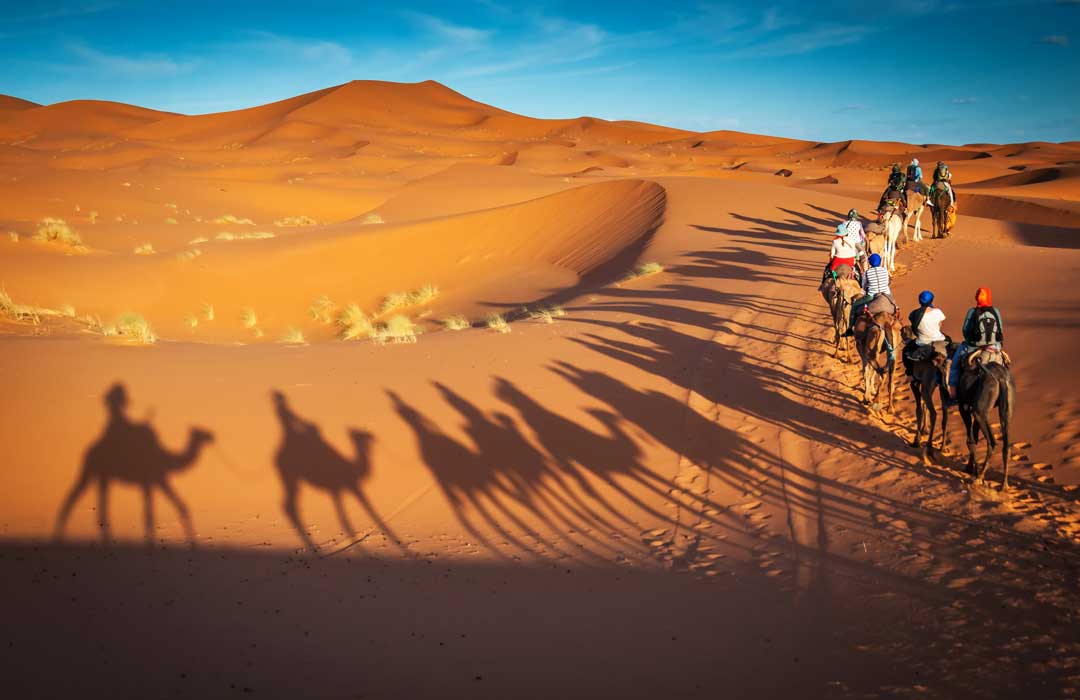 Adventure Morning Safari
This package is the best for those who are high at adrenaline as you will be lined up in a series of intrepid activities. It generally starts late morning but is completely on point in terms of thrill and adventure. You will get to enjoy exhilarating activities like quad biking, sandboarding, camel riding, dune bashing, and many more. The exhaustion of the activities will be satisfactorily compensated by exotic food.
Why Morning Desert Safari?
If you are an observant kind of person then the low rush of tourists during the morning safari can make your session more explicable.
Mornings are a bit cooler as the night faded up the heat of the day before. This makes the weather more pleasant to enjoy activities like camel riding.
Activities like sandboarding, quad biking, etc. are also better during morning time as the vision is better.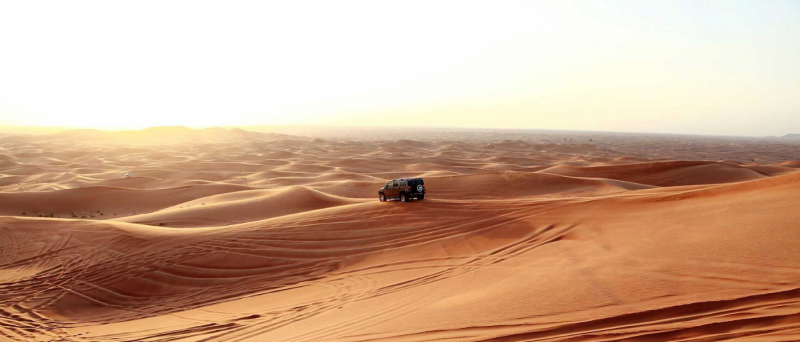 Standard Morning Safari (3 hours)
Availability : Daily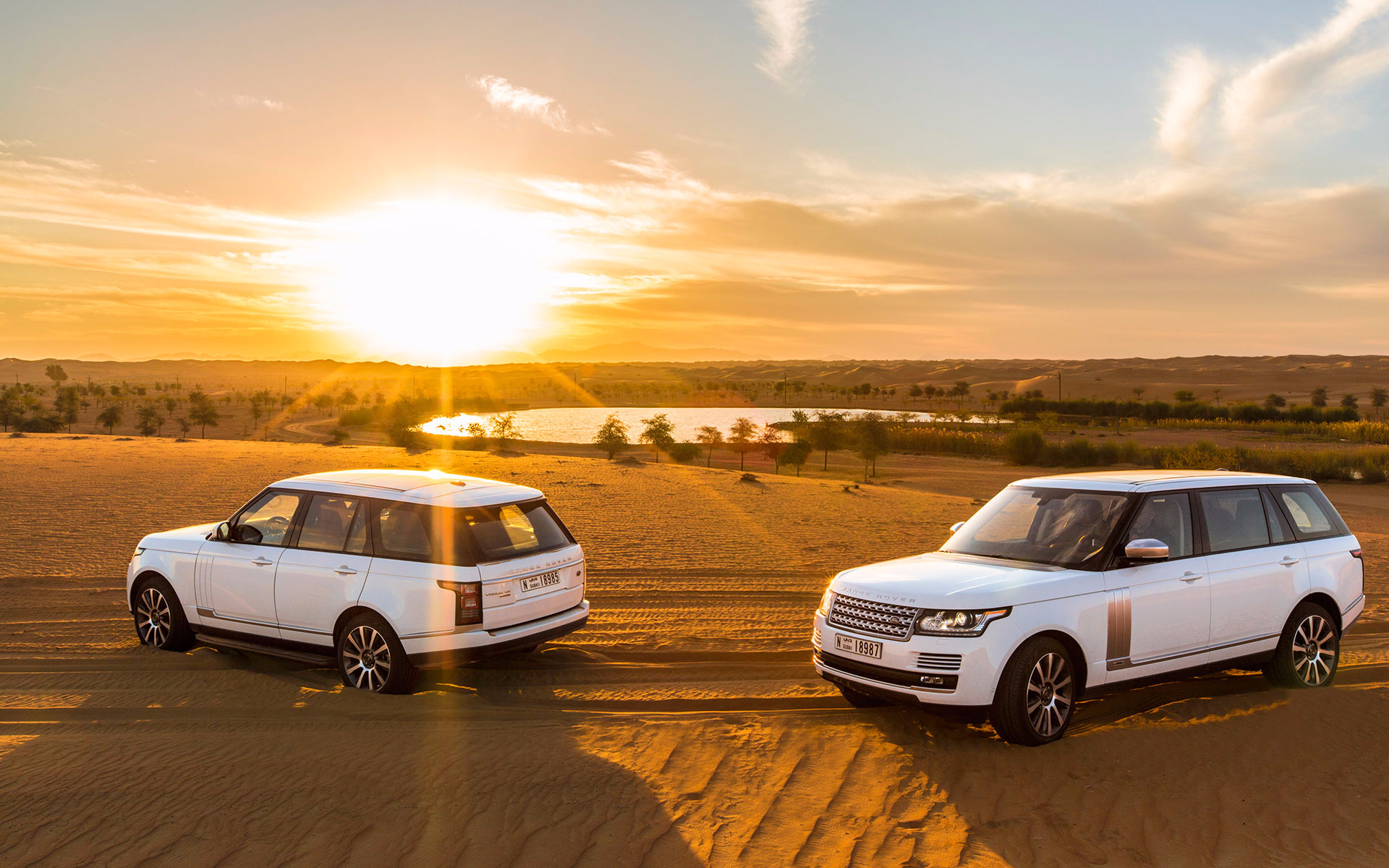 Some people cannot afford to miss the night fun of a place. If you are also one of those night blinkers then this wonderful gift of Dubai tourism can extend a brimming glass of fun and frolic to you. The charm of the desert becomes manifolds when the moon throws its grace over the sands that in turn tantalize your desert safari experience.
Evening desert safari comes in the following packages: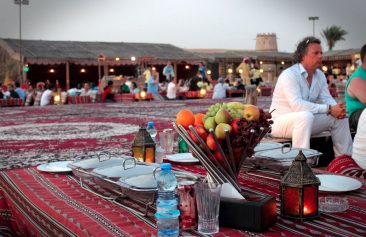 Dinner in Desert Safari
For those who want to relax and explore the desert life, this one is their pick. In this package, you will be served with overwhelming flavors of traditional Emirati dishes. Delicious platters like the Balaleet and chabab, Rgaag with egg, etc. which symbolizes the crown ship of taste in the gulf are served in here. A must mention the element of the dinner in desert safari is the traditional Arabic coffee which is a next-level refreshing beverage.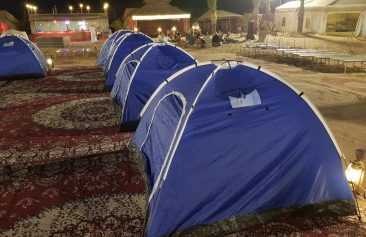 Overnight Desert Safari
When you cannot settle for one then overnight desert safari comes to your rescue. In this ultimate serving of desert, you can enjoy adrenaline pushing activities with the descending sun and then relaxing in a Bedouin camp under the sparkling sky is an experience that is worth your every penny spent on this super fun activity. Live performances by professional Emirati artists and quintessential dishes from Arabian cuisine leave your taste buds dancing.
Why Evening Desert Safari?
The authenticity of desert safari can be best experienced during the night only as of the traditional performances and the taste of Emirati food is subjected to the ambiance, which is on its height during the night hours.
The Bedouin camp you will experience in a night safari introduces you to the cultural and traditional profoundness of Arabian arts and manners.
The belly dance performed by professionals in the deserts of Dubai is something you cannot experience anywhere else.
Activities in a Desert Safari
Desert Safari is not just about watching the beautifully dripping sands merging your senses to a thrill but about a series of activities which you certainly cannot enjoy anywhere else. Some of the most prominent activities included in almost all of the Desert Safari packages are: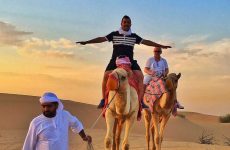 Camel Riding
The four-legged heritage of Arabian land is happening in the Desert safari as well. You can enjoy the rides on the back of camels in almost all of the packages and the sessions are nothing short of fun. A typical desert safari session is incomplete without a camel ride.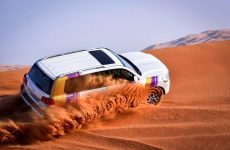 Dune Bashing
An adrenaline rush can be best dealt with dune bashing as hitting the sands into a cloud is an ultimate thrill. This exhilarating activity is enough to send shivers of excitement in you as the swift and swaggy turns make up for a delighted activity.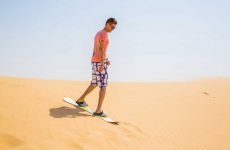 Sand Boarding
This activity is the very first thing that strikes your mind after hearing about the desert safari. This unique adventure sport is the most sought-after element of a desert safari and this craze is efficiently satiated in desert safari.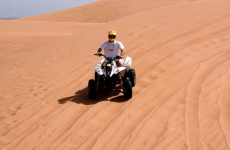 Quad Biking
Biking is fun itself and when you accelerate this vehicle on sands then the thrill increases exponentially. Rushing through the golden sands on a huge bike is an adventure worth spending your adrenaline.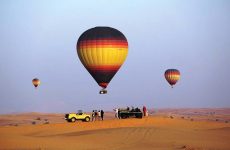 Hot Air Ballooning
The bird's eye view is always the best. Hot air ballooning allows you to experience the beautiful panorama of the desert from up the sky. This activity is the morning-specific and soothing experience of desert life.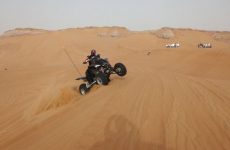 Dune Buggy Riding
A dune buggy is fun itself and when you get to drive it on your own then the excitement is beyond anticipation. Trail down the deserts with speed to leave you and sand both exhilarated with motion.
Important Information about Getting a Desert Safari Package:
Reaching the desert
You don't have to drive to the desert yourself but will be driven to the spot from your hotel or residence by your guide. Not only the tour guide will pick you but to take you back to your destination is also included in your package.
Location of the deserts
The deserts in Dubai are not randomly deployed here and there but are located specifically. The Lahbab desert, the Hatta Mountains, and the Dubai Desert Conservation Reserve are the prime areas for desert safari camping in Dubai.
Things to carry
You do not have to carry much to the deserts as you will be provided with most of the essentials. But make sure to carry sunglasses and sunscreens as, after all, it is a desert. Also, to capture your memories, don't forget your camera.
Choosing the best desert safari
There are packages of different budgets and activities from which you can choose depending on your preferences. You can book tickets online or on a call with your tour operator or guide. Always ensure any discounts or offers as they are very prominent in Desert Safari.
Conclusion
Desert safari in Dubai is a highly sought-after activity and all the visitors to Dubai must not miss out on this. So, on your Dubai junket, don't forget to indulge in typical Arabian fun in beautiful deserts.
What is Dubai Desert Safari?
Dubai desert safari is a fun-filled experience of enjoying desert sands in Dubai. You get to enjoy adventure activities like dune bashing, dune buggy ride, sand-boarding, hot air ballooning, quad biking, etc.  You can also enjoy camel riding and henna art in desert safari.  In camps, you are served with traditional Emirati food and drinks complemented with folk performances by professional dancers. It is a 3-4 hours session full of fun and frolic. There are two sessions in desert safari, morning and evening. Both are the best in their own manners and you can choose either.
What are the different types of Desert safari in Dubai?
Though the activities in almost all of the desert safaris are nearly the same, the difference comes in the time slot and ambiance. There are two main variants in Dubai desert safari-Morning and Evening. Morning Desert Safari starts early morning while the evening version starts with the descending sun.
How long is the desert safari in Dubai?
The length of a desert safari varies from package-to-package but the standard span is always between 4-6 hours. If you want to enjoy all the activities and also want to relax there only then the time period may expand by 1-2 hours.
What is the best desert safari operator in Dubai?
Tour operators like Travelex Travels & Tours serve you with a variety of desert safari packages in Dubai. Based on your preferences, you can choose the best package.
How can I book a Dubai desert safari package?
How much does the desert safari in Dubai cost?
The cost of the Dubai desert safari depends on the activities you choose in your package. From your transportation to complementary services, everything influences the price. If you go by sharing transport then the prices will be low but in private transportation, you have to pay more.  If you choose VIP services then the package can become even more expensive. The basic cost is approximately 200 AED for an adult.
What do you do on a Dubai desert safari?
A desert safari is full of fun and frolic as you can enjoy an extensive range of activities like dune bashing, sandboarding, camel riding, quad biking, etc. in it.  You also get to relish traditional Emirati dishes in Dubai Desert Safari. Some additional activities like Henna art, live performances, etc. are also enjoyed.
What is dune bashing?
Dune bashing is generally about navigating through the sands on a special utility vehicle. With increasing and decreasing the speed of the car, you get to enjoy a thrilling ride.
Is there any age restriction?
Dune Bashing & Camel Riding: The recommended age group for dune bashing and camel riding is 3-60 years. However, it is to be noted that parents shall take care of the children of the age group 3-10 years.
Quad Biking: The recommended age group for quad biking is 10-50 years. However, the condition for the children of the age group of 3-10 years is similar to dune bashing and camel riding.
What do you wear to a desert safari?
Since Desert Safari is full of activities so make sure to wear comfortable clothes that allow the maximum movement. Wearing track pants and t-shirt is advised. Carrying a scarf for ladies is also suggested to prevent your hair from the sand.
What kind of footwear should I wear for a Dubai desert safari?
You are suggested to wear flip flops on a Dubai Desert Safari as wearing shoes can create a problem for you in the sand. It would be easy to walk on the sand in open footwear.