People are busy making a list of things to do at Dubai Expo 2020 as the event has come under month scale. The world keeps waiting for the Expo as these five years of wait always turns out to be really fruitful. This year, the excitement and expectations are even more as the host of Expo 2020 is the party capital of the world, Dubai. As soon as Dubai Expo 2020 dates were announced, the city kick-started preparations to welcome its guests and the ardor is evident from the attention this Expo is absorbing already. No doubt that this time the Expo is going to be more lively and happening and it will fully reflect its motto, 'Connecting minds, creating the future'. If you are also enthusiastic about this event and planning of what things to do at Dubai Expo 2020 then here is some help: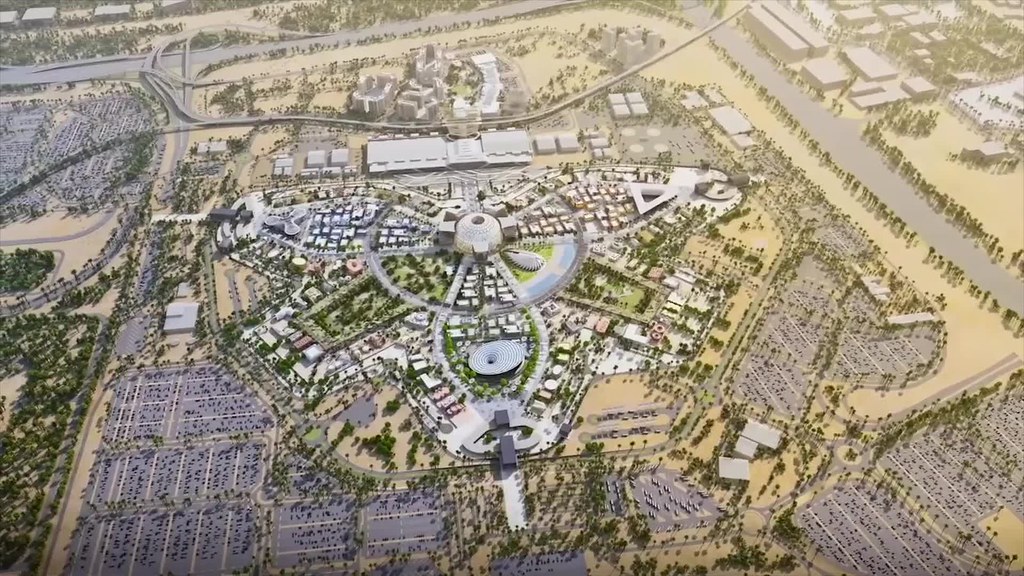 Dubai Expo 2020 will be hosting various pavilions of participating nations to give you an immersive experience of the cultural profoundness of different segments of the world. Expo 2020 Dubai pavilion will be unique in its own way and will brim the flavors of the nation. So, to get a deep insight into what your globe family has in store for you, explore every pavilion.
The main objective of the Dubai world Expo is always to showcase at a global platform what new and intellectual milestones we have crossed in any of the sectors, may it be art, technology, science and many more. Expo Dubai will also celebrate these dexterities, so make sure to acknowledge yourself with what's latest in the world.
One of the most talked-about stall at the Expo 2020 is the revolutionary rope free elevators. That may sound a bit eerie but this ingenuity is founded on the principles of magnetism. This elevator will be having cabins and can move horizontally as well. And not just that but it will also save up to 70% energy as compared to ordinary elevators used till now.
October 2020 is going to mark a new beginning for Emirates as the nation is going to raise the curtains for their first-ever Opera in association with Welsh National Opera. The theme of Opera will be to delineate the passage of this Arab land from Bedouin culture to present day magnificence. The Opera will be multilingual hence will be easy to comprehend.
It would be easy to sort out what's not in the Expo as the list of what is in the Expo is immense. Global celebrations, live performances by famous artists, futuristic ideas, fun, entertainment and what not?  Expo city Dubai is heading for some really grand venture. It will also soothe your artistic senses as there will be various art & culture displays. The best artists from across the globe will be showcasing their talent in almost every possible segment. Everyone is gearing up for all the possible things to do at Dubai Expo 2020 to exploit this opportunity efficiently. So, be ready to witness some unheard and unseen performances in the event.
When we are discussing about things to do at Dubai Expo 2020 then how can we forget about the best hobby of masses, shopping! Prepare yourself to sort out the best things for yourself as the Expo is going to place a wholesome range of nearly 5000 products to shop for. Exhausted already? Don't worry as the maximum of these will be availed online too. You would not be disappointed as you can get to barter everything from souvenirs to cars. And rest assured of the quality as after all it is the grand Expo.
Who doesn't like rain? It triggers the hidden child inside everyone. The Dutch Technology Sun Glacier has made it possible to relish the water drops on our own accord. The Netherlands pavilion is going to depict one of the most sought after Atta innovations of the Expo come to the Indoor rainfall. Everyone is excited about this godly creation as the technology uses air to form water drops. This genius technology is going to help agriculture of the world immensely. So don't miss to add this stop in your list of things to do at Dubai Expo 2020.
Chances are pretty good that after the Expo you will suffer from some neck and jaw pain as the Expo is embedded with sites of the most intricate and stupefying architectural accomplishments. You will be left gawking with amusement on seeing creative pavilions which leaves no stone unturned to snatch your attention. The most awaited is the one of Korea which is exercising constantly changing structures with rotating cubes. The Austria Pavilion is also sought after as it is using 9000-year-old soil. Other pavilions are also charged to prevent you from ignoring them. In a nutshell, you will get to witness some of the best silhouettes in the Expo.
How can we expect any event to surpass the success bar without the presence of luscious platters? The list of things to do at Dubai Expo 2020 is vividly incomplete if you don't get to try your appetite on exotic foods. But don't perceive any scruple as the Expo is heels up on taste as it is going to let you relish the best of delectable in its food court. More than 200 restaurants serving almost all the fitting cuisines across the world! The thought itself is mellowing. Apart from the restaurants, the lane side stalls are also preparing to serve your taste buds with culinary ingenuities.
The cute Mascots of the Expo, Latifa, and Rashid are the cutest element of things to do in Dubai Expo 2020. The Emirati sibling duo is accompanied by three robots, Alif, Opti, and Terra. The sole purpose of the mascots is to signify towards Expo's scientific and technical approach and potential to bring out the best of innovations for a better future.
Dubai Expo 2020 has aligned a series of fun, entertainment and awareness stuff for you. It has all the elements to amaze you and these 173 days of Expo will certainly open new gates of hopes for the future and will catalyze global growth. This celebration of global unity will help to obtain new motives for universal growth and will establish new standards for the next Expo. So, gear up for this international festival and relish a good time of your life.