When it comes to a wanderer's appetite, it can never be satiated. A person full of wanderlust cannot afford to miss any drool-worthy piece of land over the globe. And when it comes to a wholesome junket then Dubai is always on the top priority list of a traveler. From historical heritage to skyscrapers and astounding malls, Dubai has it all.
So, if you want to have an overwhelming experience of a fantastic vacation in 2020 then book one of the best Dubai holiday packages. You may be an enthusiastic teenager or relaxation seeking retired gentleman, you may be a newly-wed couple or a family, Dubai welcomes everyone with equal zeal.
Some of the famous places that make Dubai one of the top cities across worldwide are: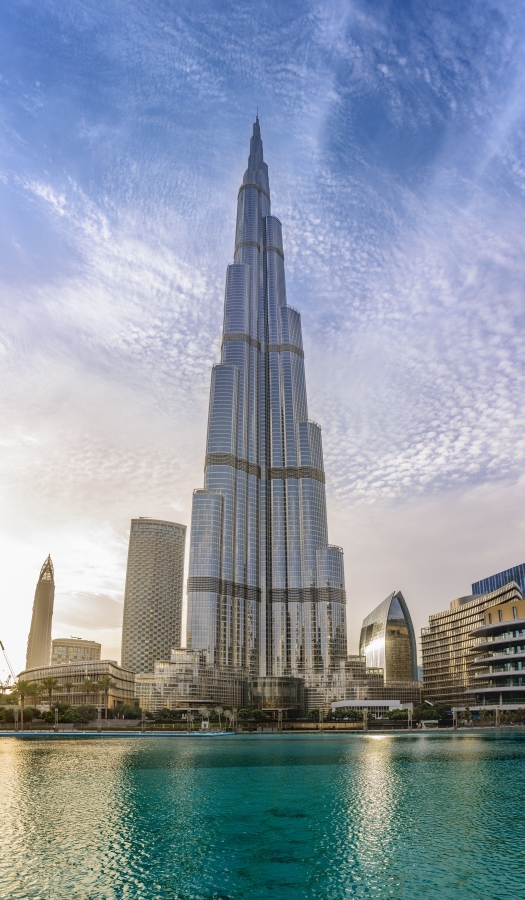 I would certainly be understating if I would say that you must visit Burj Khalifa on your trip to Dubai as no one is oblivious to the wonderful experience it offers to its visitors. No doubt it is a very first place that strikes one's mind when planning a trip to Dubai and trust me no Dubai tour packages miss it. This craze among the masses is not just out of the air but has strong reasons behind that. The panoramic view of the city offered by the tallest building of the world is beyond explanation. Apart from that all the luxurious facilities of hotels, restaurants and other fun activities are also good tourist charmers.
Above all, if you want to gain something replenishing from your Burj Khalifa trip then visit the place in the evening to relish dancing fountains in the nearby lake. This experience of seeing water streams going jazz is worth your time and money.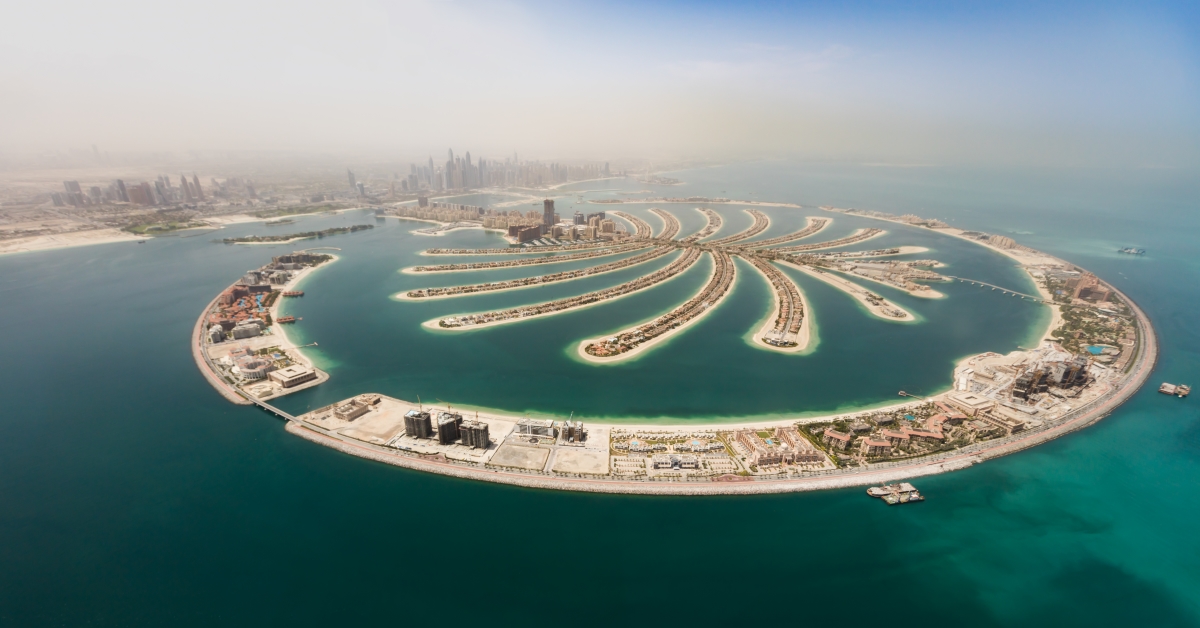 Beaches, island, restaurants, bars, malls and what not? This largest artificial island of world offers you an exclusive variety of adventure, entertainment, relaxation, and scenic visuals.  And if you don't want to miss a great deal of tongue then do try exotic platters served by food trucks in this colossal palm tree-shaped archipelago. Aquaventure Waterpark, lost Chambers aquarium and many other thrill centered platforms housed by Palm Jumeirah serves a good resort to your adrenaline rush and is great fun for kids.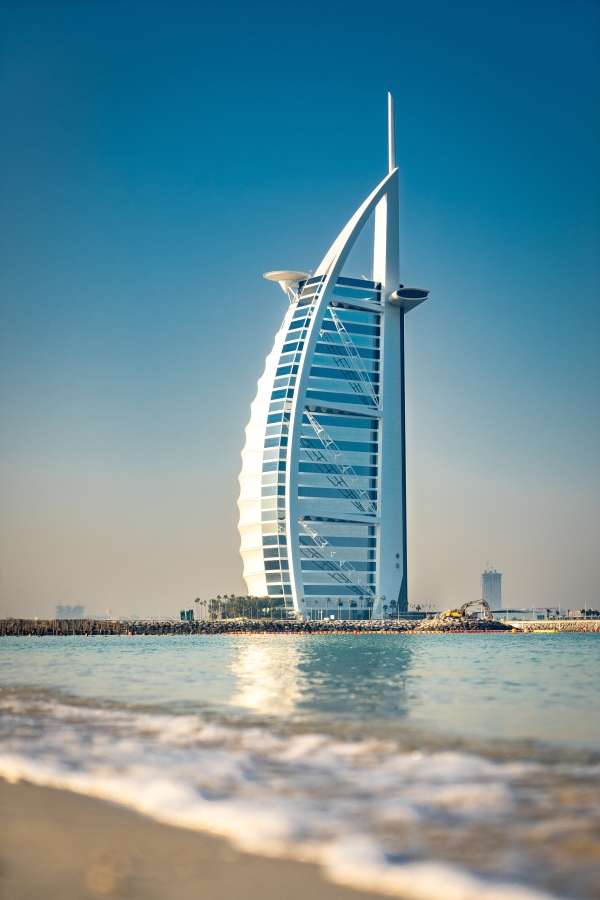 One word that completely described this magnificent skyscraper is luxury.  In fact, this grand silhouette has become an identity of Dubai and can be drooled from many parts of this camel city. Getting to stay in this premium-grade caravansary can cost you a fat wallet but if you can afford then you certainly should not miss this king-sized experience.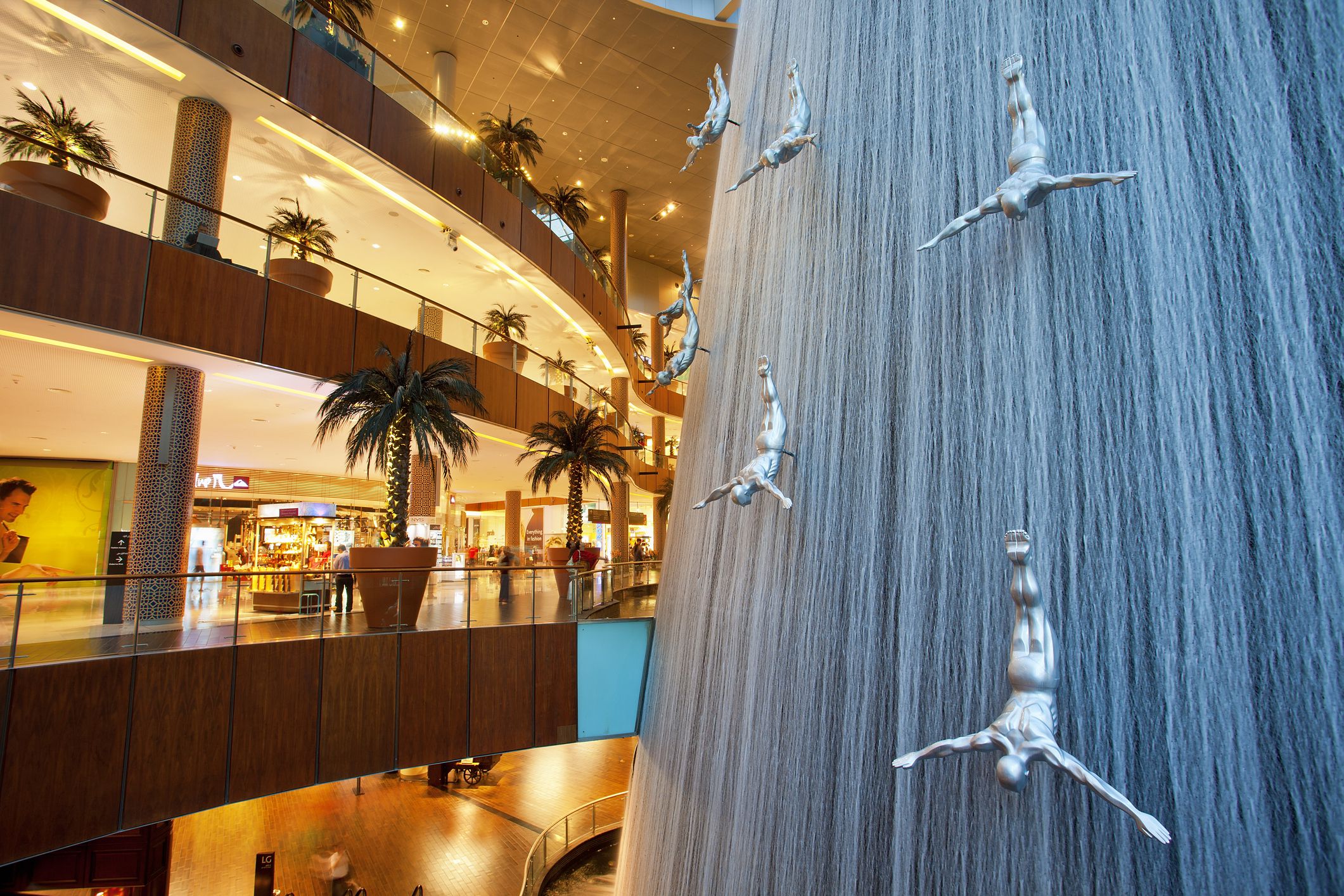 The more you explore the Dubai mall, the more you love it. This place has something for everyone and has enough potential to gives you a lifetime experience. Sheltering more than 1000 retailers, this place lines up a great deal of entertainment for tourists. The Main attractions of Dubai mall are Dubai aquarium and underwater zoo which accommodate more than 300 species of aquatic animals. Apart from that, the rainforest café, Haunted House Hysteria, kidzania, Dubai Dino, etc. are also nice places to visit. All in all, if you want to grab a lively feel in Dubai then don't risk missing this ultimate destination.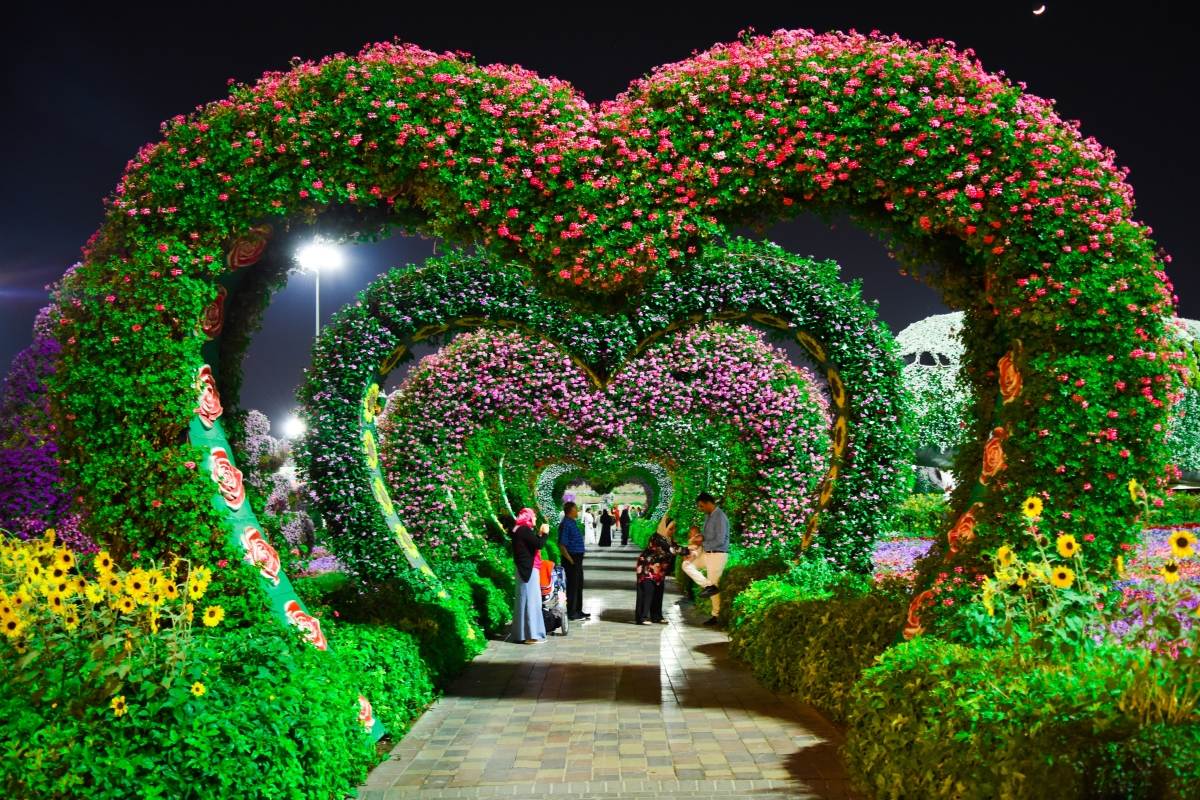 This place goes completely in coordination with its name 'Miracle'. It is the largest flower garden of the world and is an acute extravaganza of colors, fragrance and beauty. This Garden assures you an astounding visual treat and mesmerizes you to paradisiacal level. All the Dubai holiday packages give special attention to this beautiful destination.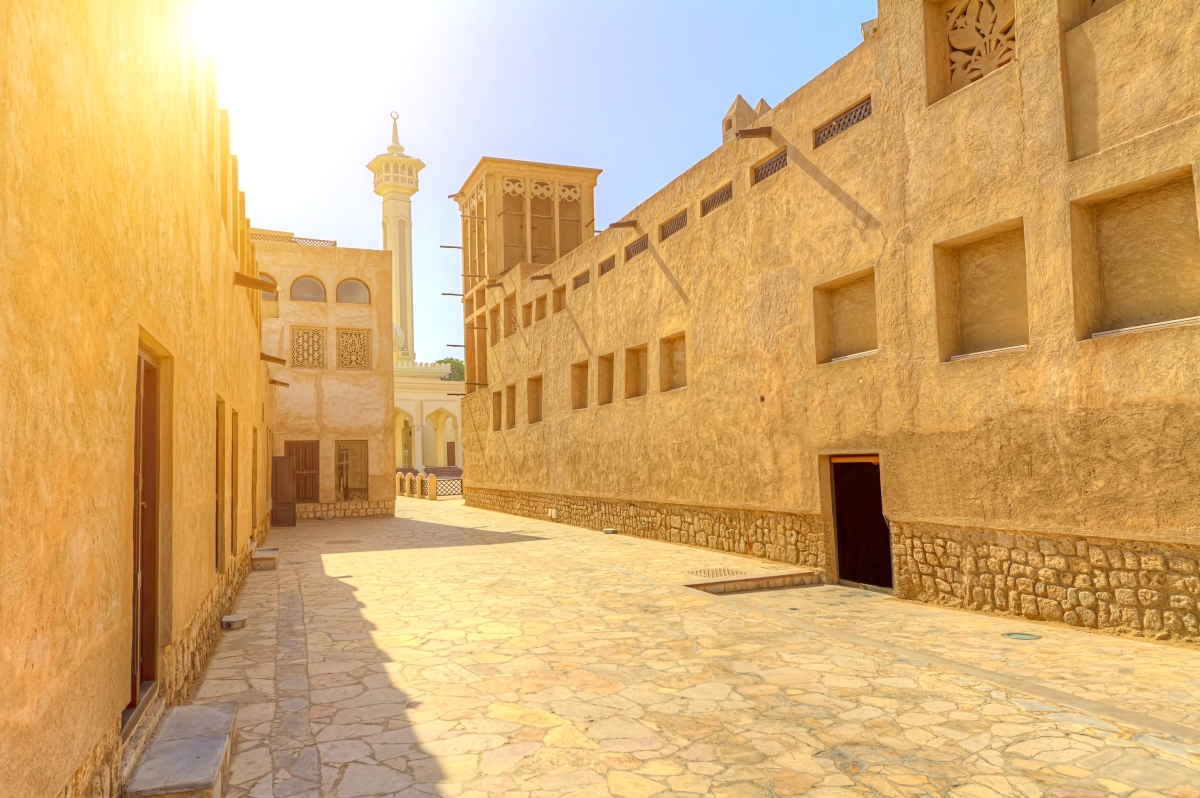 Not everyone is interested in sky-high buildings, magnificent infrastructures, and ritzy glitzy ambience. Some people want to cherish the heritage, and culture of a place. If you are also such a historical buff then old Dubai is your destination. This place reveals what Dubai really was before the outset of fancy Dubai.  A subtle, soothing and peaceful city of fishermen lying across the creek is Dubai we can witness in its old quarter. Equivalent to modern Dubai, the classic one also offers you a plethora of amusement and joy. The places we can visit in this segment are the following:
XVA gallery– It is a very famous art gallery in the Albastakiya quarter of old Dubai. This gallery platform exhibition of major artists and in fact the structure of the gallery itself is a great blend of history and art.
Coffee Museum– This place is heaven for all the coffee lovers.  You can find almost all the flavors of coffee at this place served with an awesome ambience of traditions and art of coffee brewing.
Dubai Museum– If you want to know the journey of Dubai then do visit this museum. It is built in the famous Al Fahidi Fort which was built in 1787.  This place completely describes the heritage and traditions of Dubai since its origin.
The Souks– Old Dubai has many destinations from where you can buy memories for life and gifts for those back home. Various traditional markets of gold, spices, Emirati clothing, camel milk products, etc. give you great shopping spree. All Dubai holiday packages give proper time to your shopping scenario.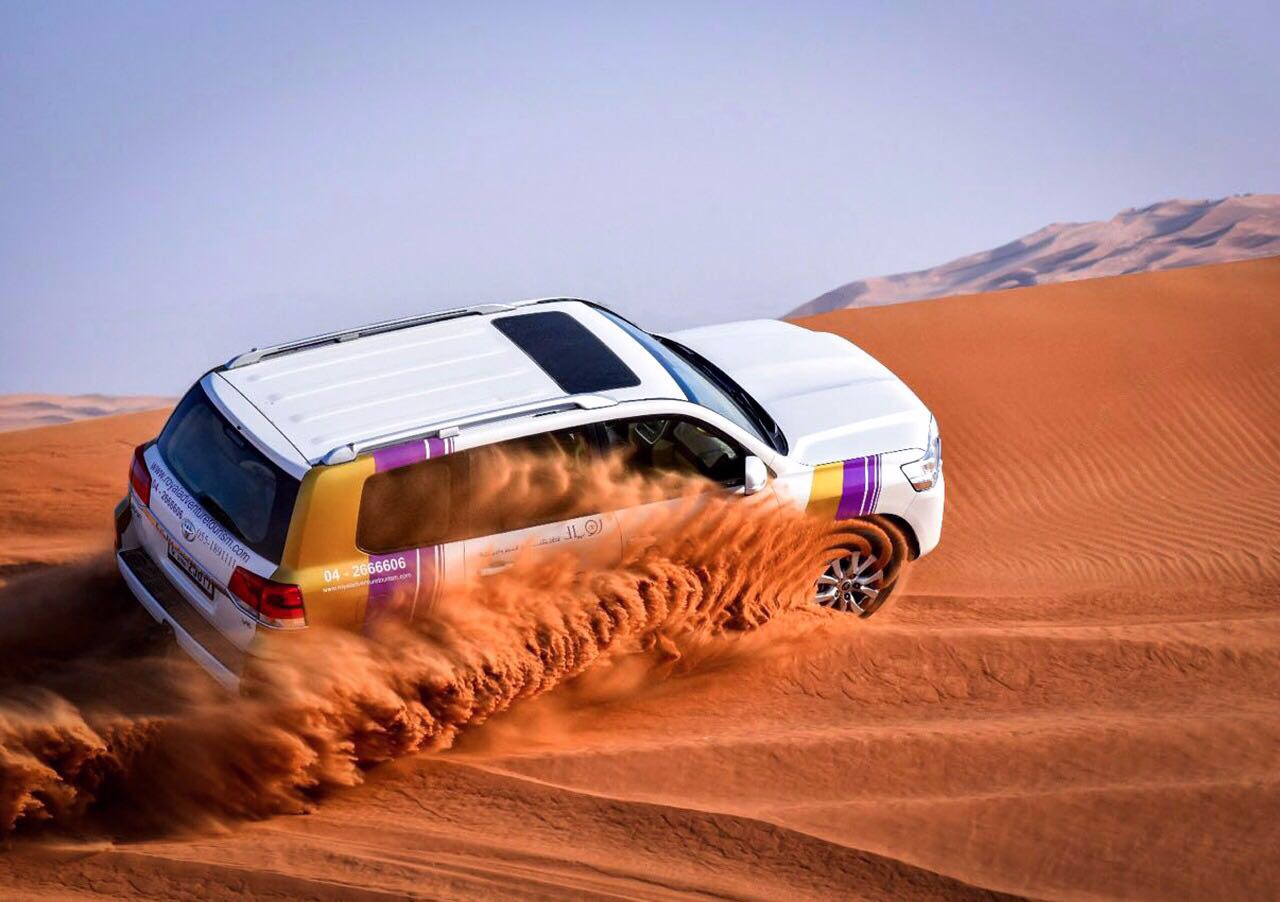 Dubai never ceases to amaze you in any terms and when it comes to adventure and thrill then this city can be termed as the herald. You can go for days and days but the activities you can enjoy there might not end. In fact, all good Dubai tour packages provide a maximum of these activities in their portfolio of the major adventures you can enjoy there are listed below:
Flyboarding– From the last 4 to 5 years flyboarding has gained a lot of craze among the masses. Fluttering over the blue on our own accord provides a great thrill and amusement. You can enjoy this fun sport at Jumeirah open beach.
Parasailing– This water sport might seem frightening and scary at first but once you buoy up the air, the ultimate experience of parasailing leaves you amazed. The Jumeirah Beach provides the facility of parasailing as well and this experience can surely turn out to be ravishing.
Desert Safari– The very first thing which comes to your mind with Dubai is Desert Safari. This city offers a unique range of desert activities. It provides a long list of options with camel rides, sand-boarding, quad bikes, dune buggies, etc. Morning Desert Safari to Midnight dune bashing under bright stars, you can get all the experiences you want. The whole Desert Safari package includes delectable BBQ dining, romantic evenings, corporate gatherings, etc. as per your wish. The fire shows and belly dancing also add to the pages of your experience. So if visiting Dubai in 2020 then do plan a good time in arms of yellow dripping sand.
Before traveling to a country you need to be aware of the rules and regulations of the place. All Dubai tour packages provide complete information regarding the country. Some important points to learn about before visiting Dubai are-
Clothing-Though completely high on spirit, Dubai lies on a bit conservative side when it comes to clothing. So if traveling to Dubai then pack some decent piece of apparels which can cover the maximum part of your body. Avoid shorts, mini-skirts, crop tops or any other revealing sort of dresses. The rules are the same for boys as well.
Drinking age- To grab and alcoholic glass you must be above 21 in Dubai. Those below 21 are not allowed to drink at any restaurant, bar or hotel and is considered an offence to have an alcohol by a minor.
A good vacation can refresh you for long. Dubai has all the scopes of lending you that long-lasting freshness and joy. So search on to good Dubai holiday packages and grab a good deal to spend your leisurely days in an unconventional way.