Georgia is one of the most beautiful countries which is a traveler's paradise according to many sources. The people of Georgia are hospitable are really friendly which will allow you to enjoy in safe places. Being a former part of the Soviet Union and recently getting recognized as a country, Georgia is a new country and new to the tourism scene too. But thanks to advance technology and social media, it is getting recognition as a good place to visit. There are many Georgia holiday package from Dubai which can arrange a trip across the best places in Georgia. The rapid growth in tourism of Georgia has also helped its economy which in turn allowed them to make the tourist spots safer for the tourists. Increasing security and safety barriers have made many popular places further safer for the kids too.
The other question that lingers around in the mind of tourists is the perfect time to visit Georgia. Georgia has a considerable amount of snowfall, green mountains, and sunny days. All of these factors can be experienced together in some places. These places bloom with milk orange light from the sun presenting the tourists with breathtaking sights. The general climate is forgiving comparing to the neighboring countries. The Caucasian ridge helps Georgia stay warm from the northern cold air masses. The eastern part of the country is rainy meanwhile the western part has a maritime subtropical climate. So any time of the year is a good time when you can visit Georgia. Here is a broad look at the climate conditions all-round the year in Georgia which will help you figure out a good time for you to visit Georgia.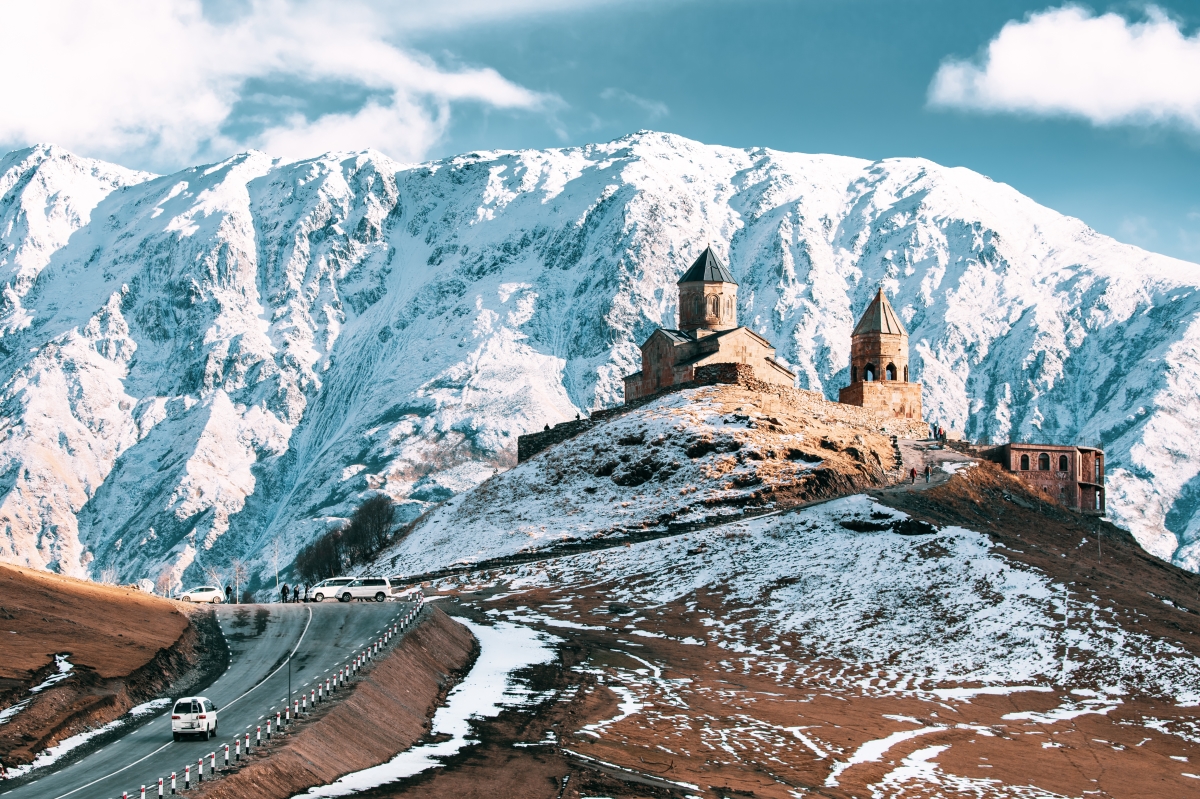 The winter is a beautiful time to visit Georgia when the mountain slopes are covered with snow. The morning light shining through the clouds will look like a gateway to another world. Such beautiful sights are really hard to come by. During winter, Georgia freezes up to 2 to 6 degree Celsius whereas the nights are even colder reaching up to 0 degrees. Hence Georgia during winter makes a romantic getaway for a lovely couple on a honeymoon or just a long weekend. Holiday packages from Dubai provide greater exposure to Georgian winter in the mountains which can make your trip memorable. The main thing that you need to worry about during winter is the frequent rains. But if you manage to plan accordingly you can have a wonderful time in Georgia. During winter you can visit the ski resort in Gudauri and other ski resorts which can give you the adrenaline pump that you need.
During spring the weather is not so hot and not so cold. This is the perfect season to go for a family getaway with your friends and family. Although it is spring the temperature during spring reaches only 15 degrees. It is still cold but the spring weather in the months of March to Spring makes the climate of Georgia magical.There are many Georgia holiday packages from Dubai which provides a spring trip to the best places in Georgia. The climate changes every month of the season where April and May are more like summer than spring but still it gets cold during the night. So pack your light winter gear just in case. The places where you can visit during spring is Tbilisi, Batumi, Ananuri, etc. So if you are planning a trip from March to May in Georgia, make sure that you book the tickets for your whole family and friends.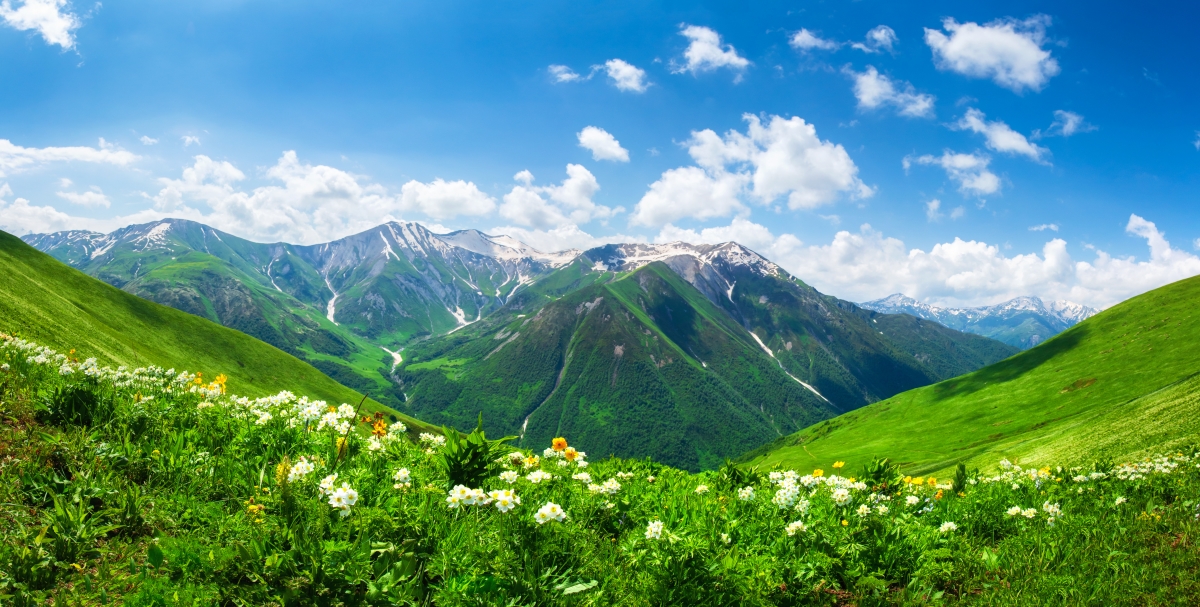 Summer in Georgia is really luxurious according to many sources. It is a great time for a family vacation in Georgia, where the temperature reaches up to 27 degrees and can rise up to 30 degrees on some days. You can enjoy Georgia cuisine on a cool evening of Georgia summers with your friends and family. The temperature is bound to rise up to 35 degrees during August where the sea reaches up to 24 degrees which is great for a dip on a sunny day. The clear skies is also a great view from a mountain top or a seaside. Hence summers in Georgia can be an amazing and a beautiful sight which can be cherished with your family or friends. There are many suitable holiday packages from Dubai that can accommodate your family and friends on a pleasant trip to Georgia. The best places that you can visit in Georgia during summers are Ureki, Sarpi, Kobuleti, Kvariati, etc.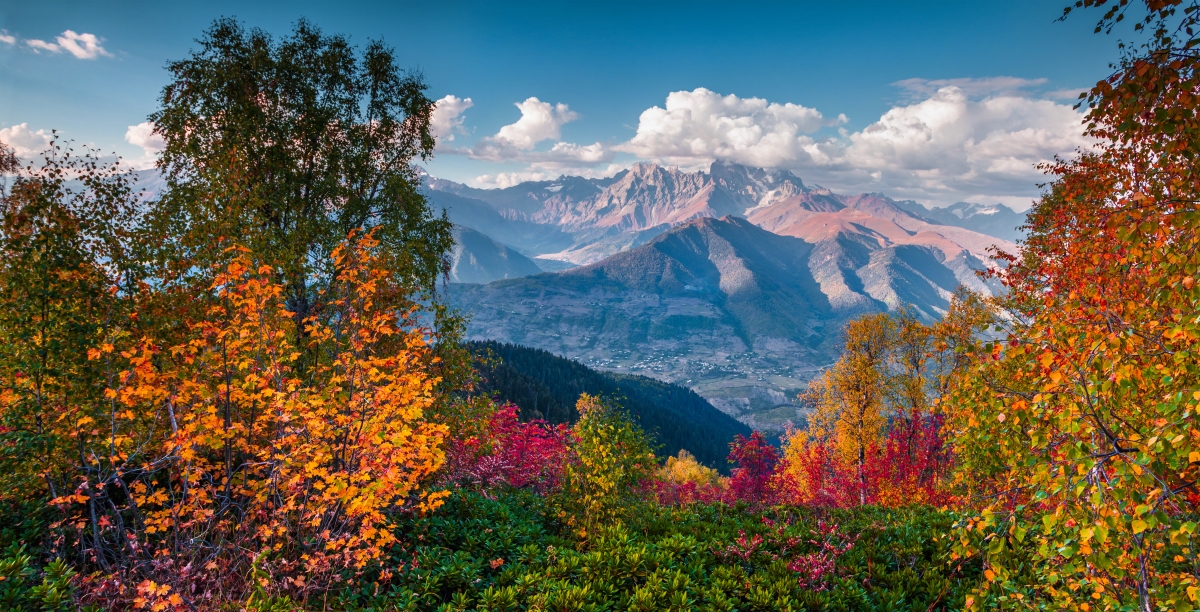 The autumn is a soothing time for anyone in Georgia. The climate is just perfect where it is neither hot nor cold for the people visiting. The beginning of September is known as the velvet season in Georgia. Many travelers prefer this time to visit Georgia as the scenic beauties are really eye-pleasing for the tourists. Although by October the swimming season ends, the climate is still really pleasant to roam around and explore this beautiful country. The best thing that makes autumn so beautiful is the multi-colored trees which really goes well with the frost-covered grounds. The temperature marks between 18 and 23 degrees which is not so warm, yet not so cold. Although the magnitude of rain increases during this time of year, it is so less often that it spoils your plan to explore Georgia. The Georgia holiday packages from Dubai make sure that you visit and explore places which your trip memorable.