Your trip can never be satisfying or complete if you don't explore food points of that place. Sri Lanka is famous for rice, curry, fish, and coconut. Sri Lankans love to eat spicy and fried food. Being an island, it's famous for fish and coconut so these two components are common. Also, rice and curry are Sri Lanka's most famous staple food. In this blog, we will talk about 7 food points to visit during Sri Lanka trip so let's uncover fiery curries and explore the rich food culture of this country!
1- King Coconut, Negombo: This restaurant is large, modern and right on the beach which makes it more interesting. Apart from Sri Lankan cuisine, they offer Chinese and Italian cuisines too. Their chicken curry, rice, spicy pineapple, mango chutney are most loved among foodies. For a drink, you can order fresh coconut water.
2- Rare at residence: You will experience the best fine dining experience in this restaurant which offers both contemporary and international dishes. Their signature cuisines have a delightful and unique aroma and presentation.
3- Ministry Of Crab: This restaurant is located in Colombo's four hundred years old ancient Dutch hospital and it offers crab meat. It serves endless varieties of crabs like pepper crab, chili crab, Sri Lankan or garlic crab curry. So, if you love crab then Ministry of Crab is just the right place for you.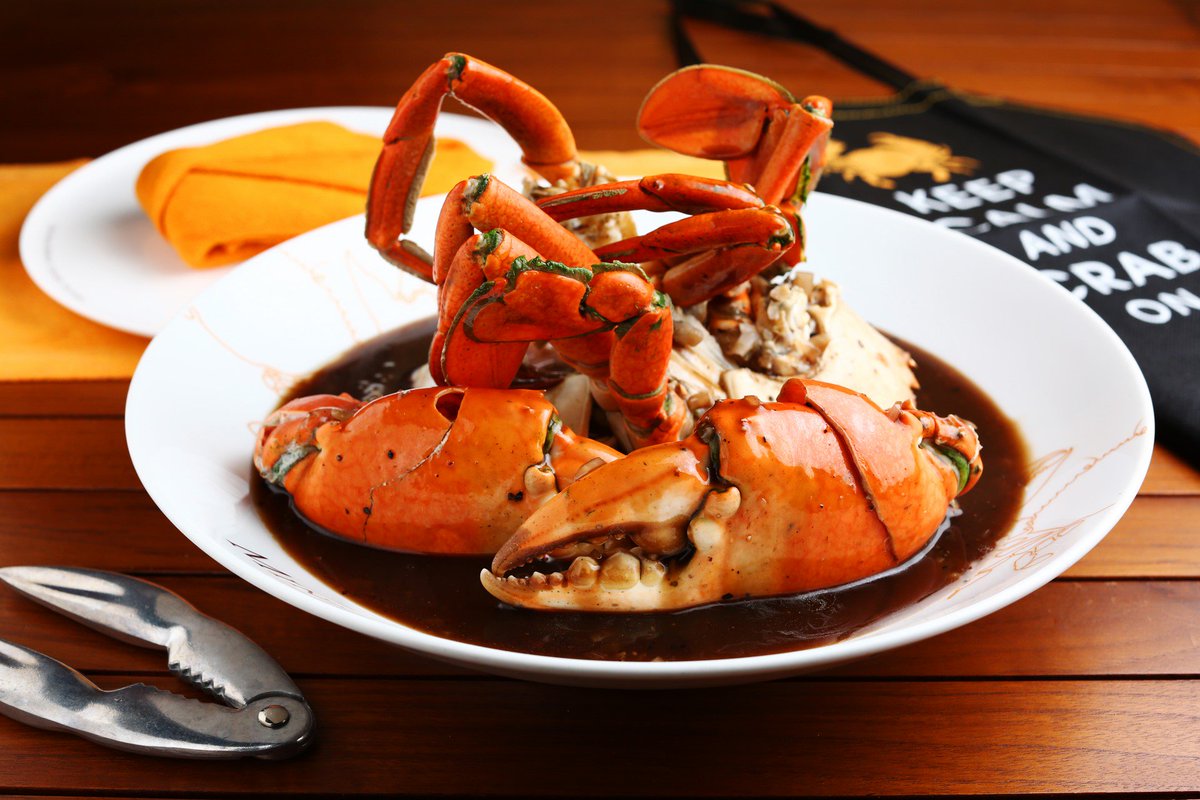 4-Fat Panda: It's a small eatery of Colombo which offers great fusion food of Asia. It has a refreshing upstairs area for dining and very welcoming and warm staff.
5-Momo's By Ruvi: Indulge your taste buds with best momos in the world. Momos are ultimate Sri Lanka's street food. Momos by Ruvi is located at Majestic Avenue near the famous Galle road. This eatery serves a delightful collection of traditional momo flavors.
6-Upali by Nawaloka: This is not a street join but restaurant which offers real and authentic Sri Lankan Palate of Curry rice. You get a plate of rice with few vegetables and a choice of fish curry as well.
7-The Sizzle Colombo:  The sizzle Colombo offers delightful and innovative recipes where exotic herbs and eastern flavors are blended. You will enjoy sizzling hot plates of veggie delights, seafood, meat, the chicken here.
Sri Lankan food is full of spices and great for your taste buds and it's a great place for amazing street food. Hope this blog will help in deciding which 7 food points to visit during your Sri Lanka trip.
Want to book a trip to this destination? Visit our package page for details.