Dubai is one of the few multi-cultural countries in the world. Many people come to Dubai in search of a job, luxury, relaxation, adventure. And Dubai has never disappointed any of its tourists. The development of different places is commendable in Dubai. They have surely made a paradise in the middle of the dessert. When the name Dubai comes in mind we imagine tall buildings, developed country, along with luxury and glamour. But that is for the people who have not been there. Dubai is a place which is perfectly balanced between a place that provides jobs to several people along with a perfect destination which defines the luxury and glamour that was mentioned above. Along with a relaxing place to have fun, Dubai also caters to the people who look for an adrenaline rush.
There is a long list of adventurous activities that are made available to tourists in Dubai. The activities that are considered to be only performed outdoors have been transformed to perform indoors without compromising safety. According to statistics, the number of tourists in Dubai in the year 2017 was around 15.79 million people but this number is estimated to reach 20 million people by the year 2020. This made Dubai a hot tourist spot around the world. The geographical location of Dubai makes it one of the best places to host numerous adventure sports activities. Here are some of the top adventurous activities that are available in Dubai.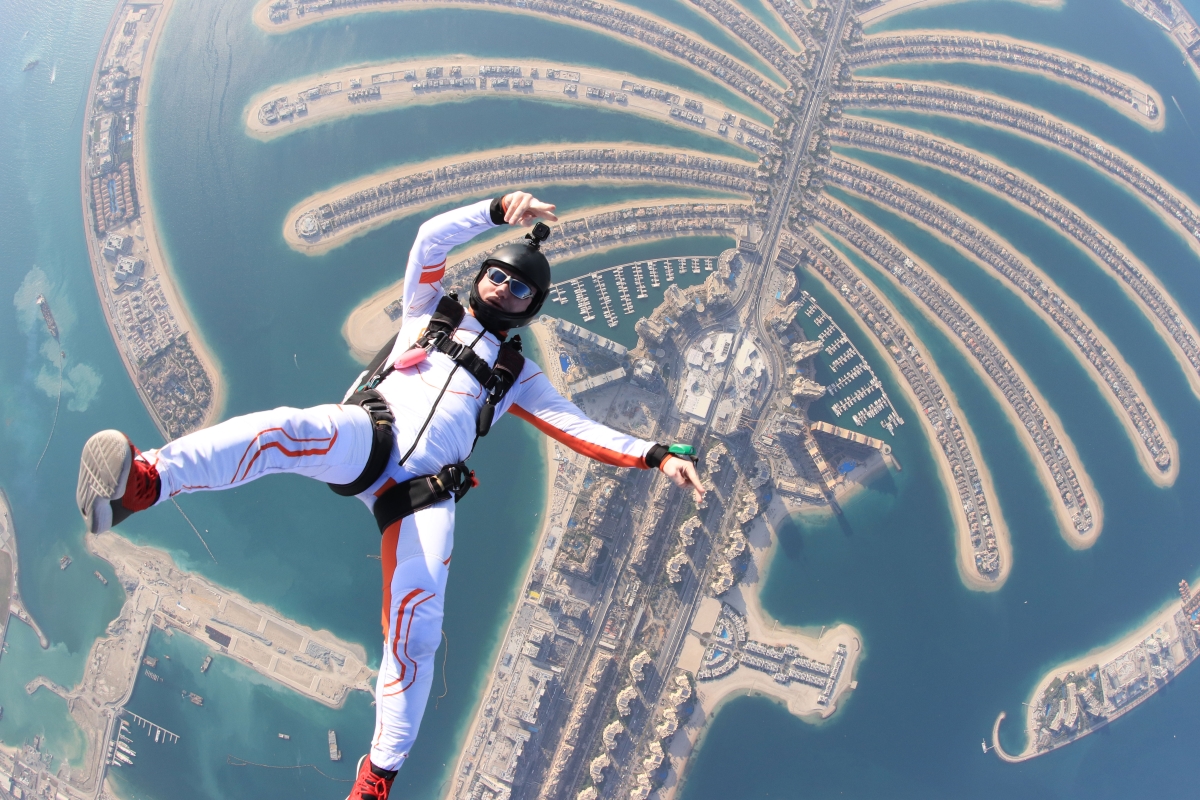 Dubai is undoubtedly a beautiful city but it's amazing to see this beautiful city from a great height. The city of gold as some people call it Dubai is a beautiful city to watch it from the sky. Dubai has a great skydiving adventure experience which is offered to the tourists. The beautiful cityscape view is a worthy site while skydiving which will make you feel like an eagle looking down on the world. The blue water surrounding the land will look like a sky on both sides of the world with you stuck in between. Skydiving is an ecstatic experience that you should definitely enjoy if you are in Dubai.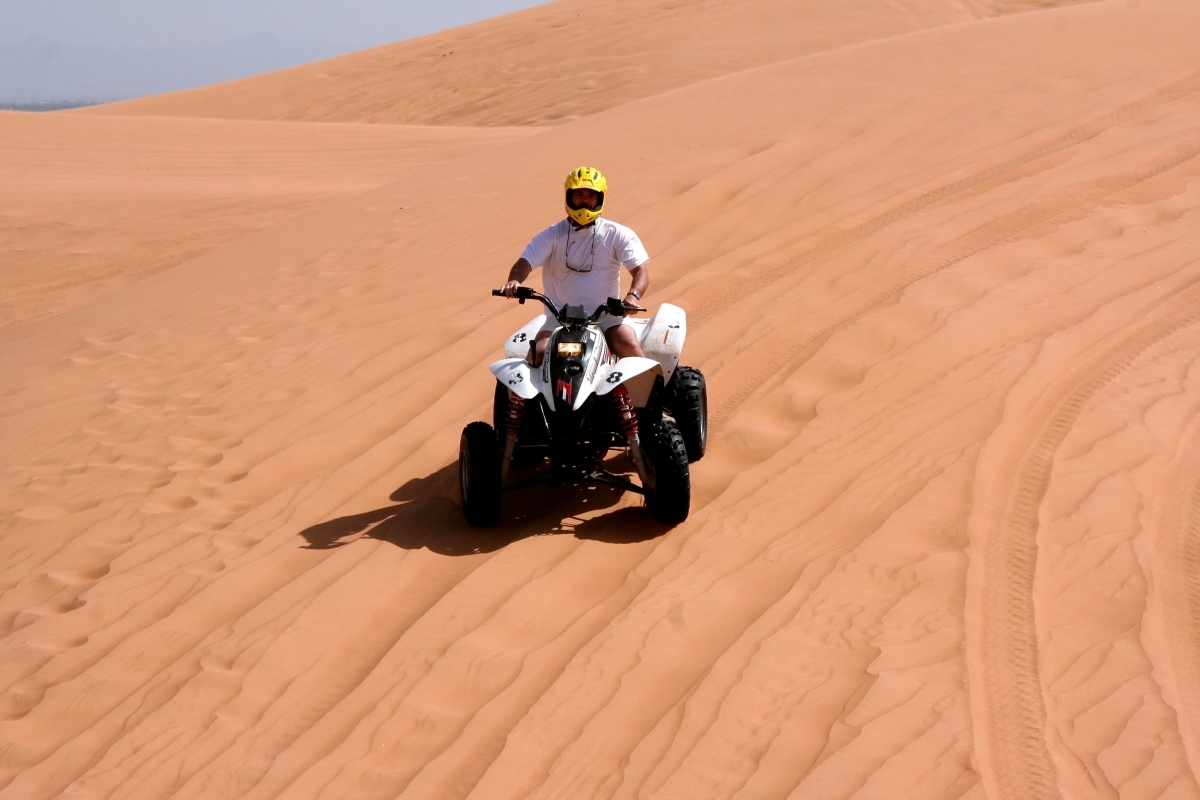 Quad bikes are one of the amazing machines that are really fun to drive. If you know how to make circles in the desert with your biking skills then the deserts of Dubai are a perfect option for you. The routes for quad biking are zig-zag which is different from your traditional tar road driving. Desert quad biking is also considered a family activity where you can spend quality time with them. When the sun heats the sand in the desert you can drift in your quad bike in style. Quad biking is available in many Dubai tour packages which you can enjoy if you are subscribed to it.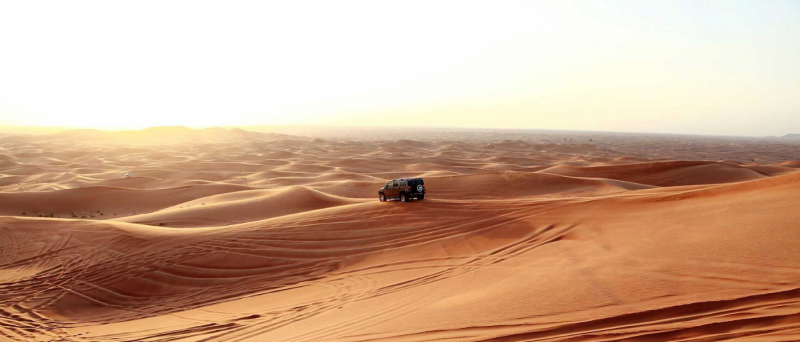 Standard Morning Safari (3 hours)
Availability : Daily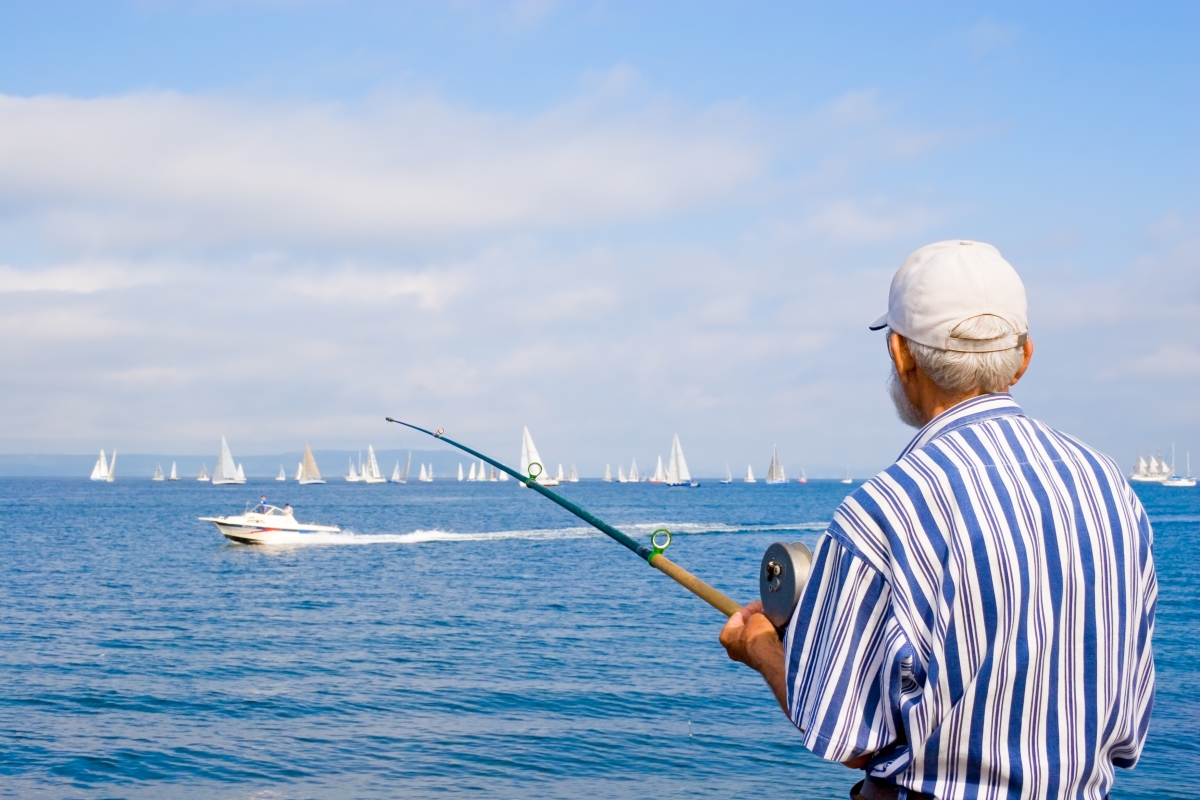 This activity is not as recognized as other adventurous activities. Although fishing is a peaceful activity, the deep-sea fishes are a completely different story. These fishes are stronger and aggressive which makes it harder for you to catch. Deep-sea fishing is close to hunting in open ground but the only difference is it gets intense once you get the fish hooked to your bait. The most common catch in the sea of Dubai is Barracuda, King Fish, Sharrie, Hammour, Sultan Ibrahim. Other occasional catches are Cobia, Trevally, Tuna, Jesh. This is one of the most adventurous activities in Dubai that will get your adrenaline flowing.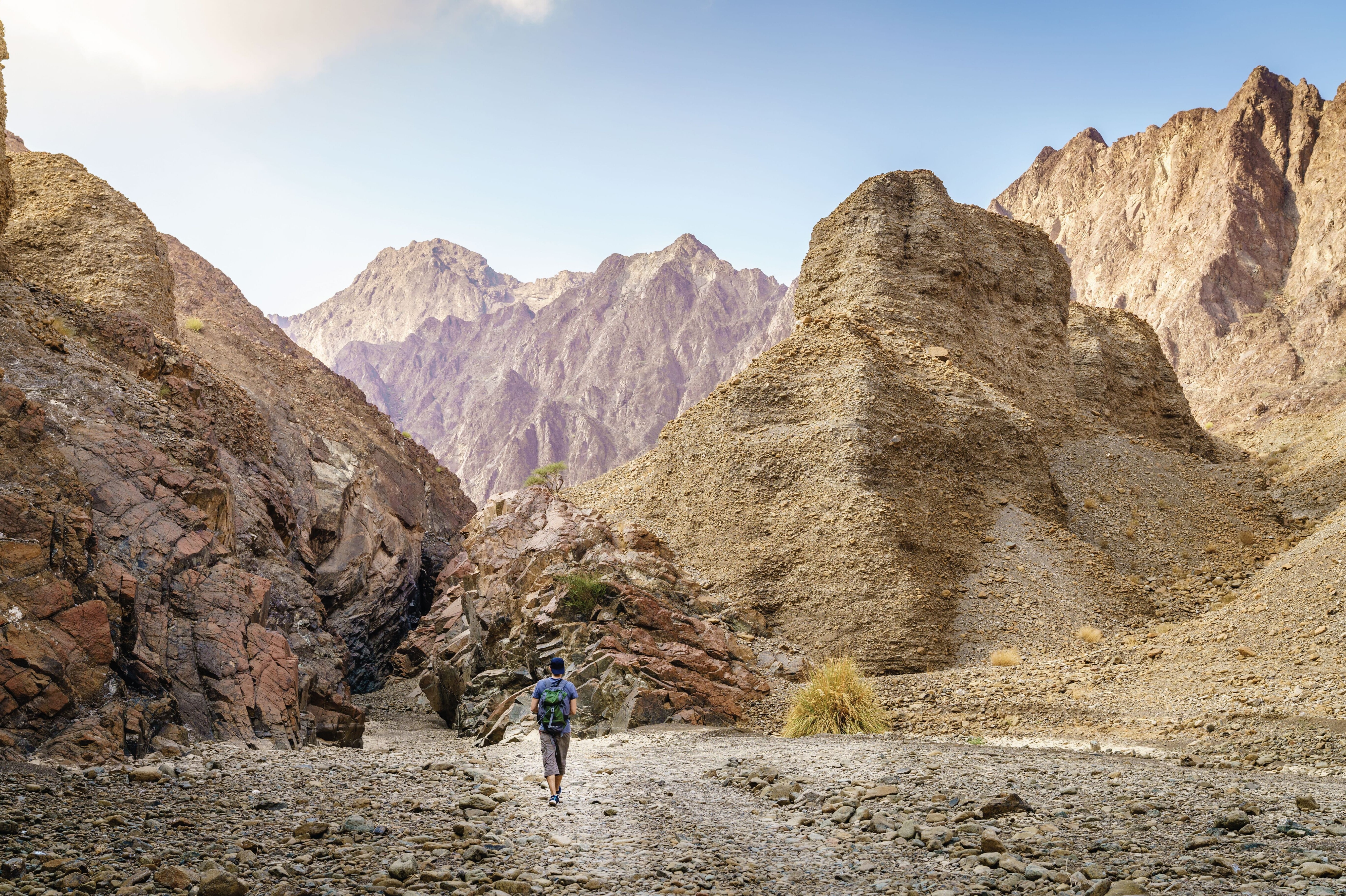 The Hatta Hajar mountains is a majestic place where you can go for a hike or safari. The red-grey rocks of the mountains have a great contrast of colour when compared with the blue sky. The sight that it gives to the tourists is amazing and heavenly. The water stream and the heritage village takes you back to the time before technology evolved. There is even a resort in the area where you can arrange your stay while you are all day out adventuring. There are activities like kayaking, hiking, swimming in natural pools of water, etc.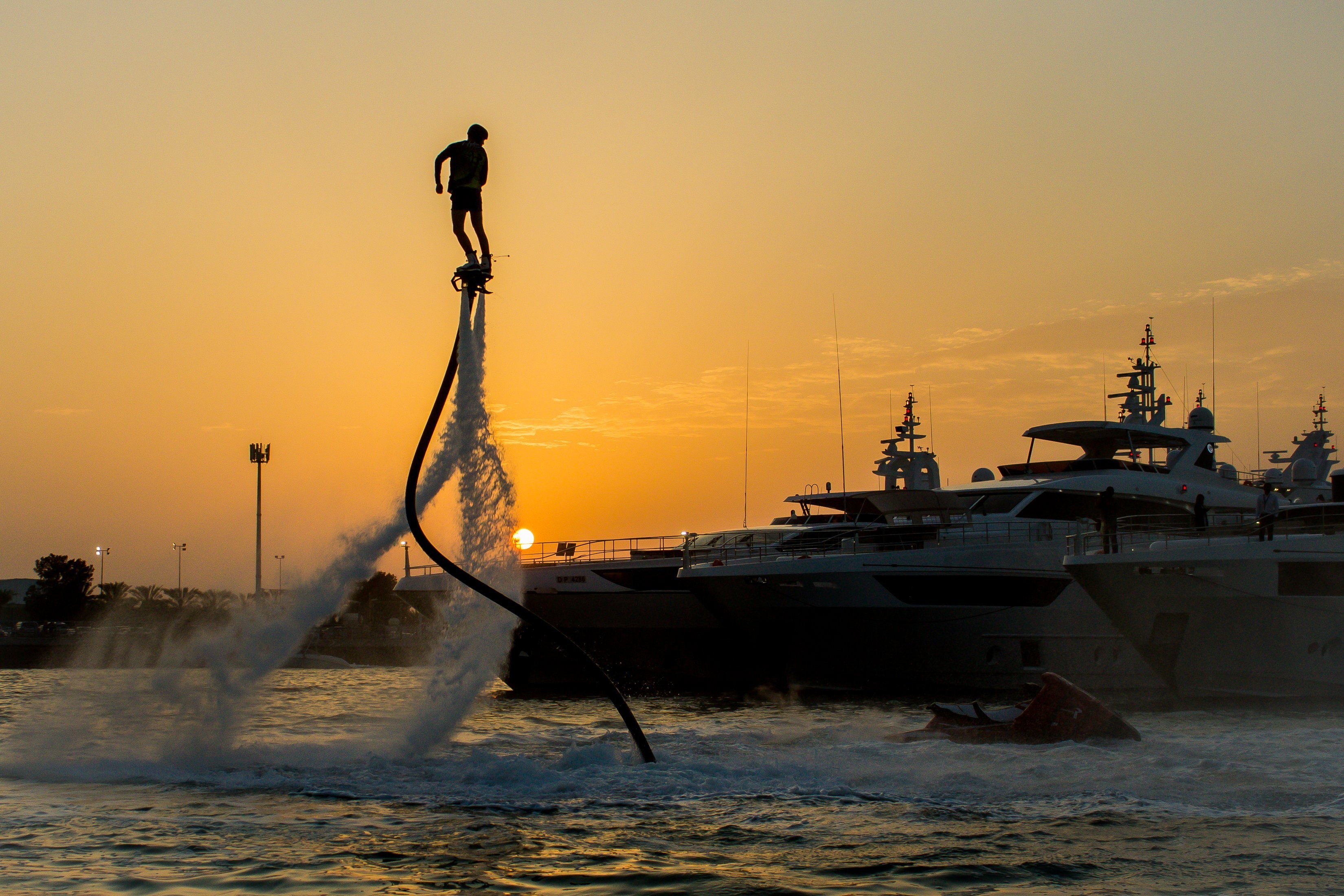 Flyboarding is an extreme watersport which is quite popular around the world. It is a great way to show your aerobic skills in mid-air. In flyboarding, a foot-mounted board is attached with a high powered pump which is powered by the turbine of a jet ski. If it the first time then you are trained by a professional and once you are ready you'll fly above water just like Ironman. Once you mastered all the skills you can show off your tricks to your friends and make a memorable trip out of it. Since this activity has just introduced it is a great way to show off to your friends that you tried something different.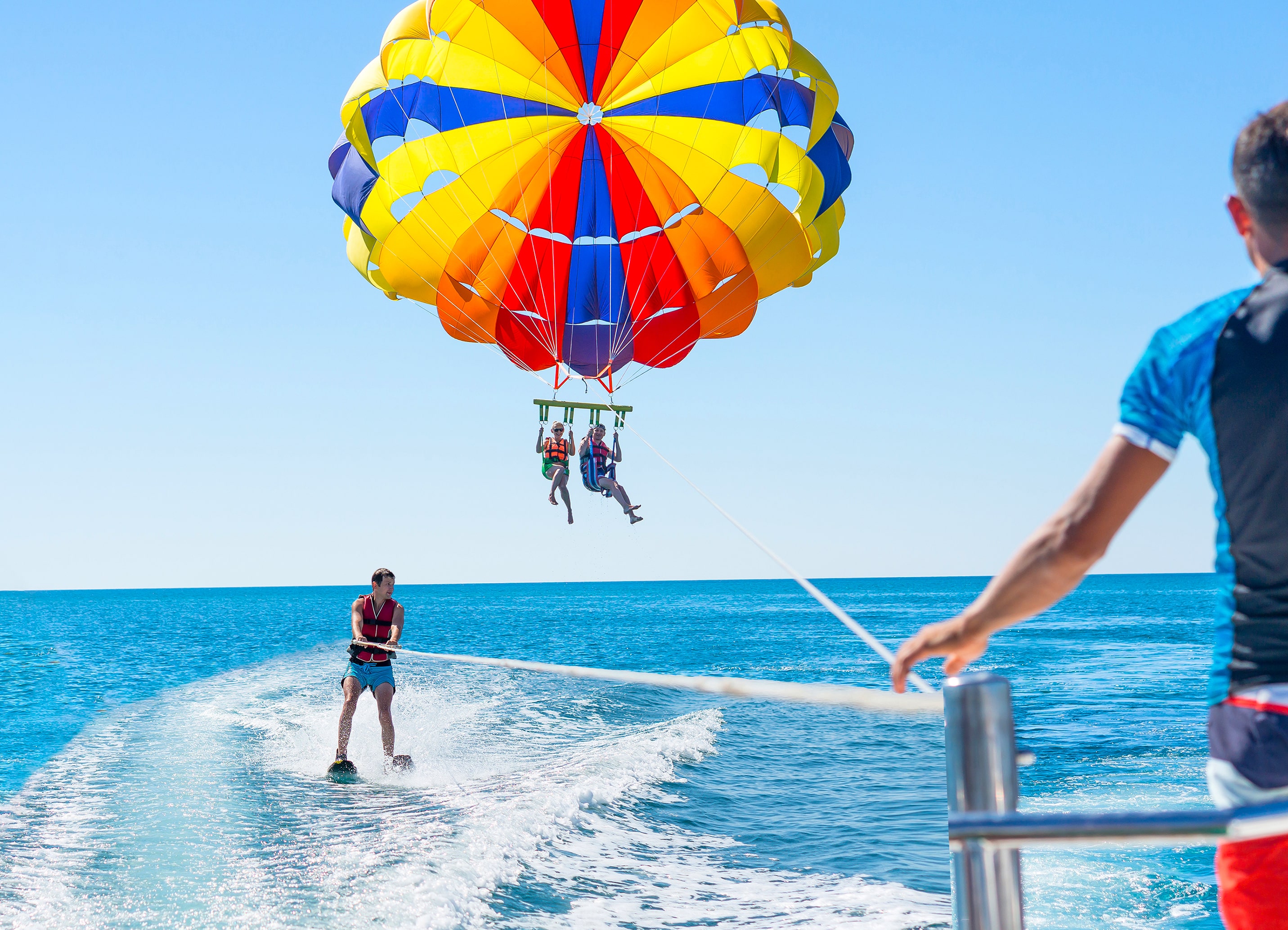 Parasailing is one of the popular adventurous activities in Dubai which is recognized by the adventure-seeking community. The feeling that you get when you are lifted from the water or ground is amazing and especially when you see the whole beach from the top of the water. When the boat takes a turn it becomes more amazing to sway along with the wind. As some people see it risky the professionals working behind the wheels make sure that you can enjoy and the activity doesn't turn into an accident. If you have never tried parasailing and you are visiting Dubai then make sure that you definitely try this once.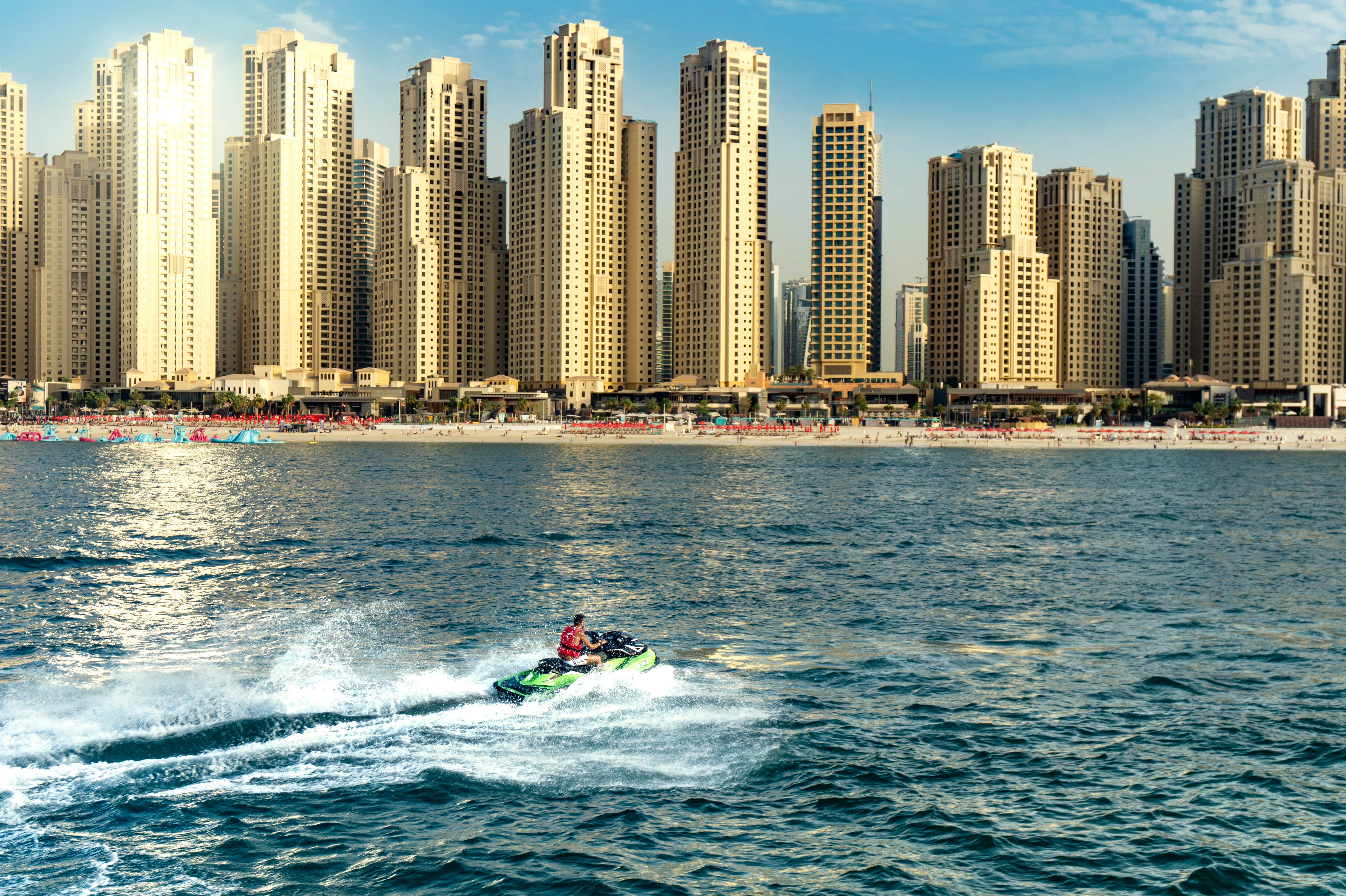 The Jetski vehicle is equal to the quad bike but both the experiences are completely different. This activity is designed for pure fun which is attained by high-speed outdoor adventure. But the jetski comes in different shapes and sizes so you can select the jetski based on how fast do you want to go. Jetski is also included in a family-friendly activity so you can have fun with your family racing in the water and splashing with your jetskis. Even if you are new to riding a jet ski you can be trained and can be made ready to reach fun speeds.
Hot Air Ballooning is an amazing mixture of relaxation and adventure. The slow ride in the hot air balloon gives you a relaxed feeling watching the horizon especially when the sunsets. And simultaneously the height gives you an open feeling of flying which gets your adrenaline flowing. It is considered one of the best and luxurious outdoor activities. At such great heights, you can see different majestic birds such as falcon, eagle, and other birds fly with you. On the ground, you'll see different sights of deserts and camels running which is an ecstatic sight to see.
Mornings
Availability : Available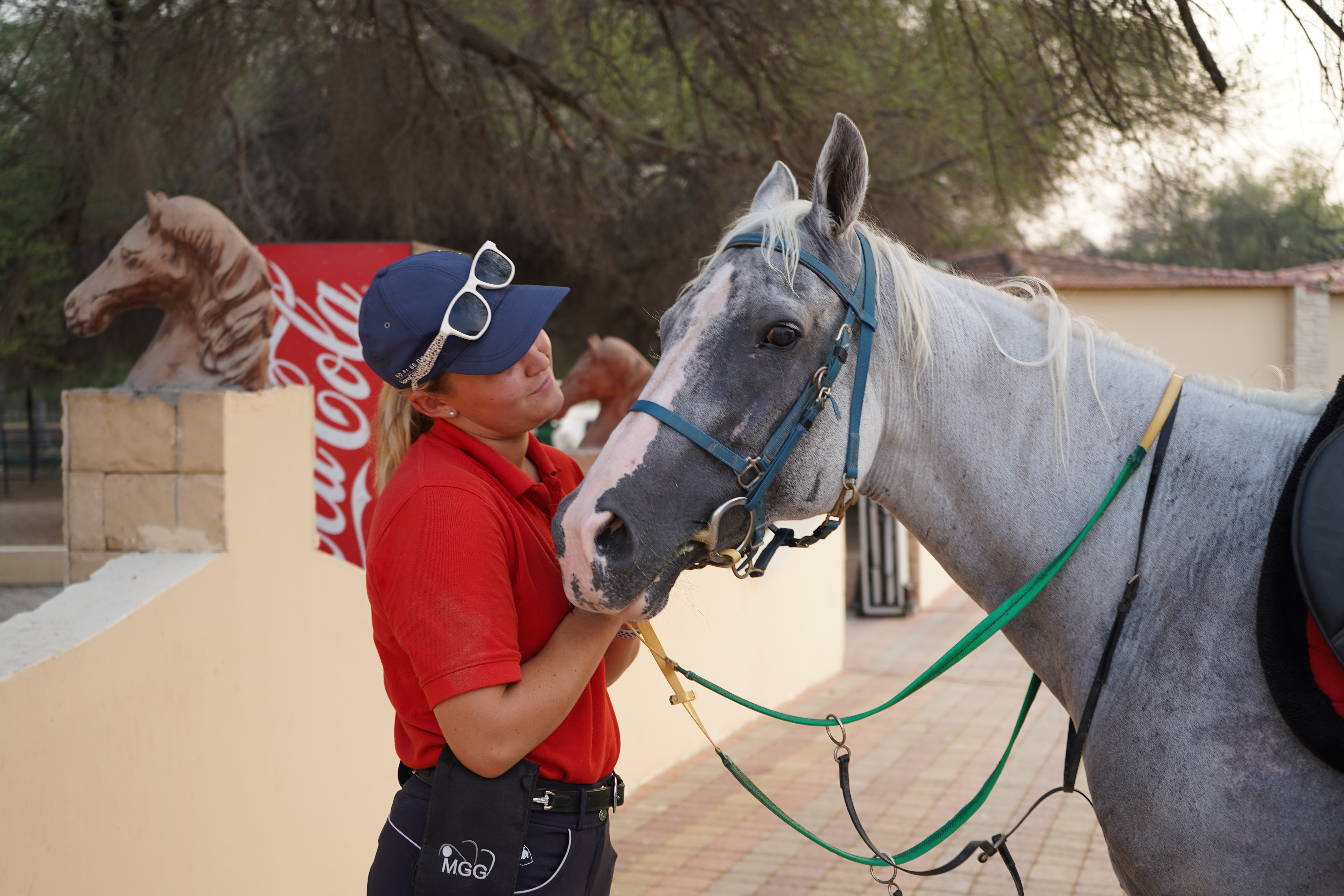 Horse riding is one of the amazing activities that you can engage in the equestrian clubs of Dubai. Horse riding is also a relaxing and fun activity that you can enjoy. There are even horse riding safari apart from the club related horse riding which is more adventurous compared to its counter-part. In this safari, you might even get a chance to spot wildlife in this ride which will be much more memorable. There is also a desert horse ride which is also adventurous under the moonlight. The rider is accompanied by an expert and beginners also get guidance on how to mount and ride a horse.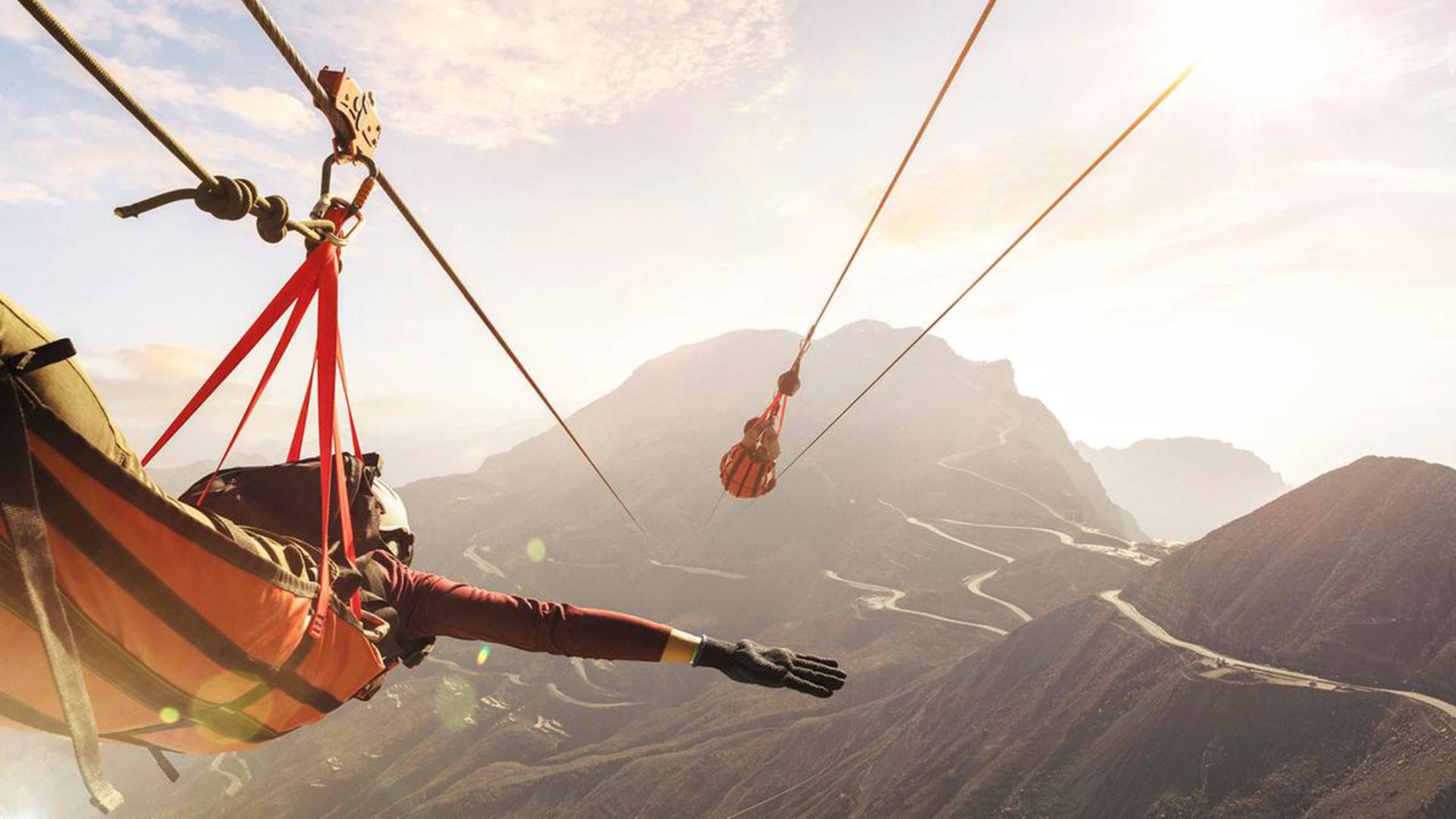 Ziplining is one of the most exhilarating activities that you can enjoy in Dubai. Although there are many Ziplines across the world, the zipline in Dubai is much special than any others because it's the longest zipline in the world. The Jebel Jais zipline is recognized in the daredevil community because of the nature of the adventure that you can experience here. This Zipline stretches to 2.83 km which is equal to 28 soccer fields. The zipline is at the height of 1,680 meters above sea level. The inclination will help you achieve the speed of 120-150 kilometres per hour.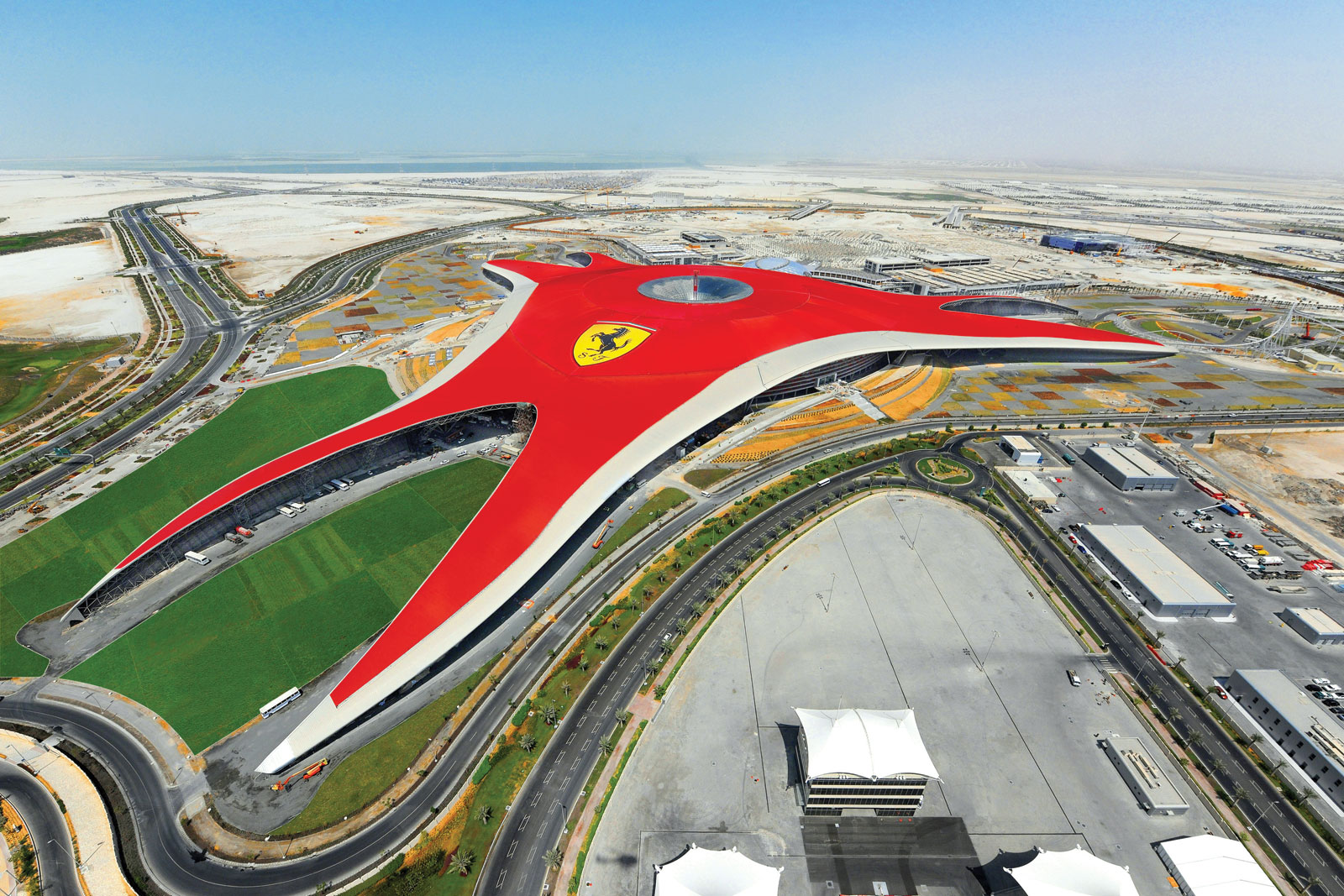 Ferrari World Park is one of the best amusement parks in the world that you can go to. The rides in this amusement park are really exhilarating which makes your trip adventurous. There are many Ferrari based designs which are really popular among the kids. This theme park is not only adventurous but also a family-friendly place where adults and kids can have fun. This amusement park offers more than 20 rides and attractions which is worth your while and can make your trip memorable. These rides are fast and will give you a heart-thumping experience which will get your adrenaline flowing.
Here are some of the adventurous activities that you can enjoy in Dubai. Although there are many activities which you can enjoy anywhere in the world, but there are activities that are only available in Dubai such as the Jebel Jais zipline. Similarly, these activities have some special thing which makes it more interesting in Dubai. There are many Tour Packages in Dubai that have these activities listed under their scheme. If you are in Dubai and in search of a head hitting adrenaline rush then you should definitely the activities mentioned above.